Welcome to the Australian Consulate-General Chengdu
Consul-General Christopher Lim's Blog - "Shangri-La – Real and Imagined"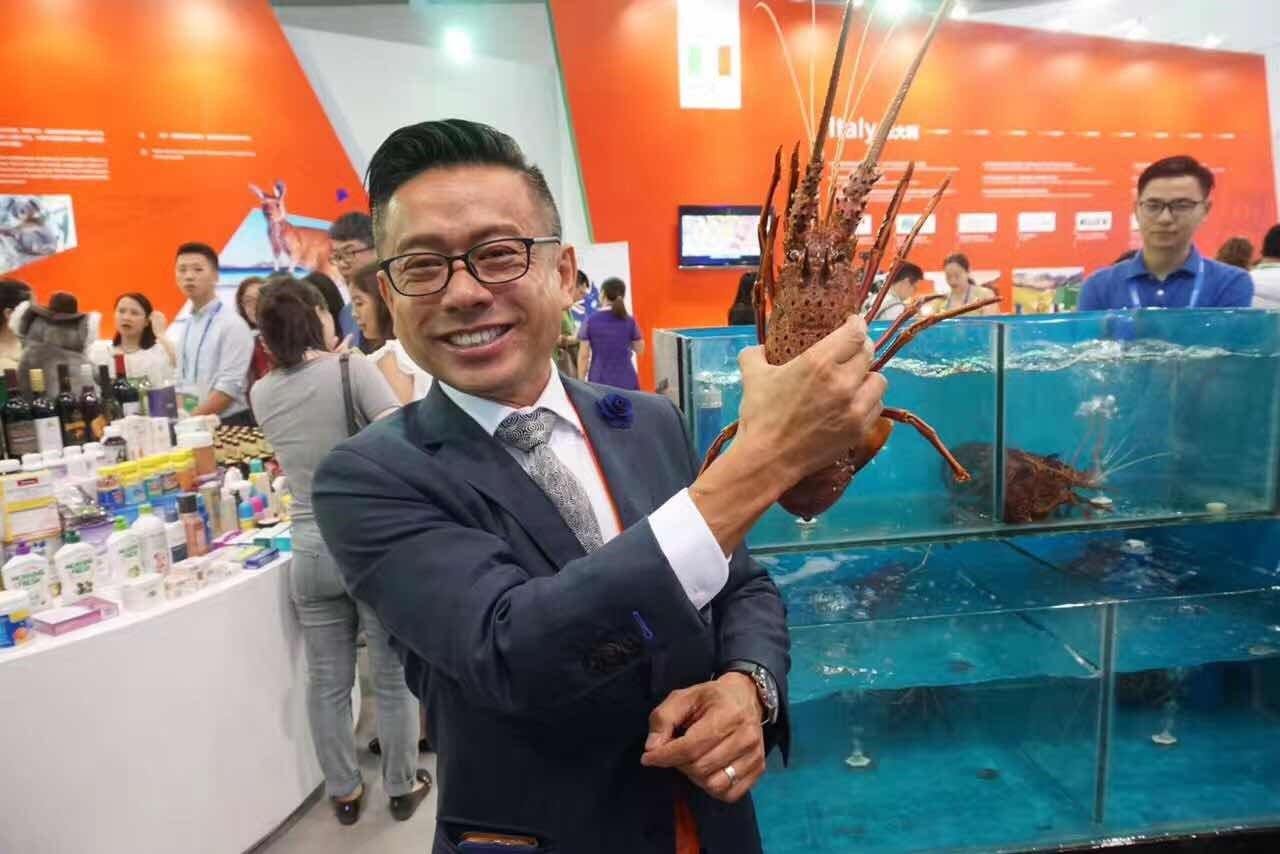 "Welcome to my blog on southwest China. At the Australian Consulate-General in Chengdu, my staff and I are in a privileged position of building and strengthening ties between Australia and southwest China on a daily basis. This region is increasingly important to Australia – it is growing very fast economically, has a healthy appetite for Australia's exports, and more people from both sides are coming into contact with each other". Click here to read more.
Ma La Koala Newsletter - Edition 43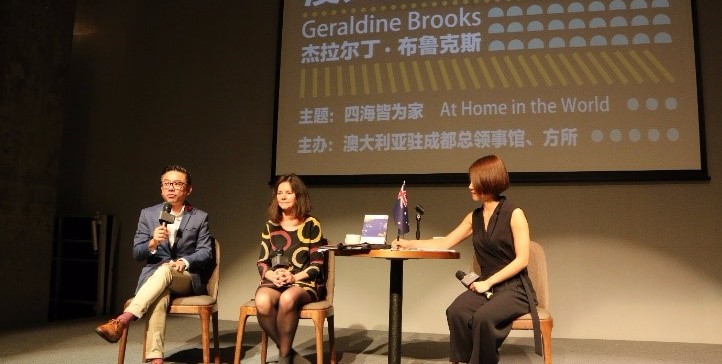 In Ma La Koala's 43rd edition, find out where to see Chinese-Australian artist Zhou Xiaoping's "Dialogues with the Dreaming" exhibition, what Geraldine Brooks did during her Australian Writers' Week tour (pictured above) and how Australia is supporting the third Australian Studies Centre in southwest China. Click here for previous editions.
News and Media Releases
Condolence on landslide in Maoxian County, Sichuan (26/06/2017)
"Dialogues with the Dreaming: the art of Zhou Xiaoping in Australia" Chengdu exhibition (07/06/2017)
One year on, China-Australia FTA delivers for Australia (19/12/2016)
Minister for Foreign Affairs the Hon Julie Bishop MP - Human rights speech (12/12/2016)
International Human Rights Day statement by Australia's Ambassador to China (10/12/2016)
Australia and China agree on open aviation market (5/12/2016)
Appointments for Passport and Notarial Services
Please make appointments for passport and notarial services using the Consulate's online booking system. Passport service appointments for Australian Citizens are available between 9:00 am and 12:00 noon, Monday to Friday. Notarial service appointments are available between 2:00 pm to 4:00 pm, Tuesday and Friday only.
If you are unable to make an appointment within the advertised hours, you can either call 028 - 6268 5200 or send an email to consulate.chengdu@dfat.gov.au to schedule an appointment. Passport collections, passport enquiries, emergency passports or consular enquiries do not require appointments. Click here to make a booking.