Consul-General Christopher Lim's Blog - "How to impress your Sichuan business partners with local trivia"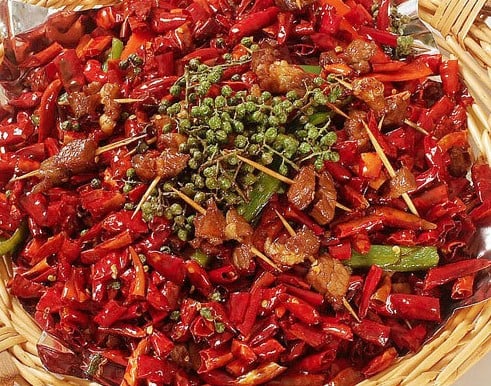 "If a Chinese guest at a business dinner mentioned that the Chiko roll was invented in Bendigo, or that the neenish tart wasn't in fact created by Ruby Neenish, you'd likely do a double take". Click here to read more.
Ma La Koala Newsletter - Edition 47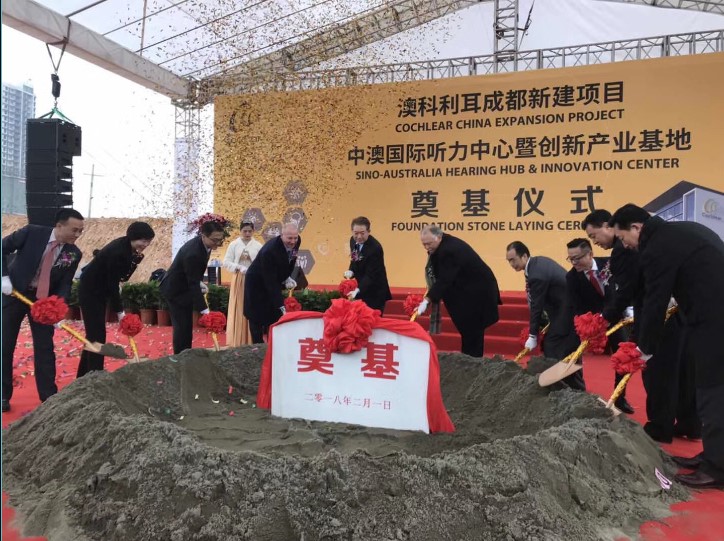 In Ma La Koala's 47th edition, Cochlear lays the foundation for a new manufacturing facility and hearing hub (pictured above), a Sydney Opera House lantern lights up Australia Day 2018 in Chengdu and Australian alumna Jo Wang shares her journey from headhunter to bakery owner. Click here for previous editions.
Australia-China Council Grants Now Open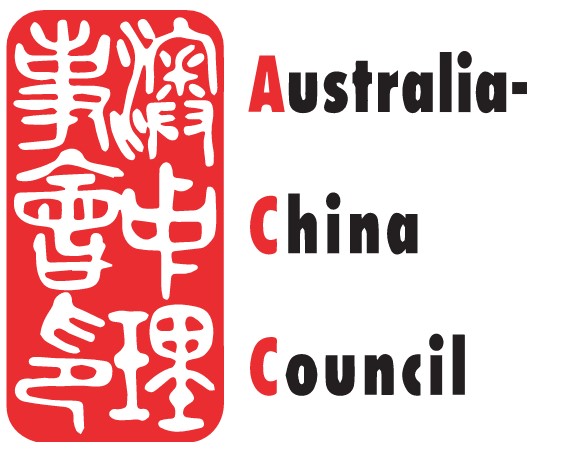 The Australia-China Council grants program is now accepting applications for its 2018–2019 funding round. Applications are invited in four key areas: education, economic diplomacy, culture and Australian studies in China. Applications will close on Wednesday 28 March. Click here to learn more.
2018 Batman By-election
A by-election for the federal electoral Division of Batman in Victoria will be held on Saturday 17 March 2018. You can check if you are enrolled in the Division of Batman, enrol or update your enrolment details at www.aec.gov.au/enrol. The deadline to enrol is 8pm AEDT Wednesday 14 February 2018.
In-person voting will not be available outside of Australia for this by-election. If you will be overseas on by-election day, you can apply for a postal vote or you can vote in person in Australia before you go. You can apply for a postal vote by completing a 'Postal Vote Application' on the AEC website.
You should ensure that you apply for a postal vote as soon as possible to allow enough time for the ballot papers to reach you overseas before by-election day. For more information, visit the AEC website at www.aec.gov.au/Batman or contact the AEC via email (info@aec.gov.au) or telephone +61 2 6113 4777 or +61 2 6160 2600.
News and Media Releases
Victorian Government Hamer Scholarships Program now open (23/02/2018)
Australia-China Council 2018-19 grant round opens (05/02/2018)
Consul-General in Guangzhou (05/01/2018)
Celebrating 45 years since the establishment of diplomatic relations between Australia and China (21/12/2017)
Australian Ambassador Jan Adams' speech at the Australia-China 45th Anniversary Lunch (14/12/2017)
Celebrating Australia-China science and innovation cooperation (26/09/2017)
Strategic economic dialogue with China (15/09/2017)
Australia to be country of honour at the 4th Sichuan International Travel Expo (13/09/2017)
Condolence on landslide in Maoxian County, Sichuan (26/06/2017)
Appointments for Passport and Notarial Services
Please make appointments for passport and notarial services using the Consulate's online booking system. Passport service appointments for Australian Citizens are available between 9:00 am and 12:00 noon, Monday to Friday. Notarial service appointments are available between 2:00 pm to 4:00 pm, Tuesday and Friday only.
If you are unable to make an appointment within the advertised hours, you can either call 028 - 6268 5200 or send an email to consulate.chengdu@dfat.gov.au to schedule an appointment. Passport collections, passport enquiries, emergency passports or consular enquiries do not require appointments. Click here to make a booking.