Consul-General Christopher Lim's Blog - "Dawn of the Chinese Millennials"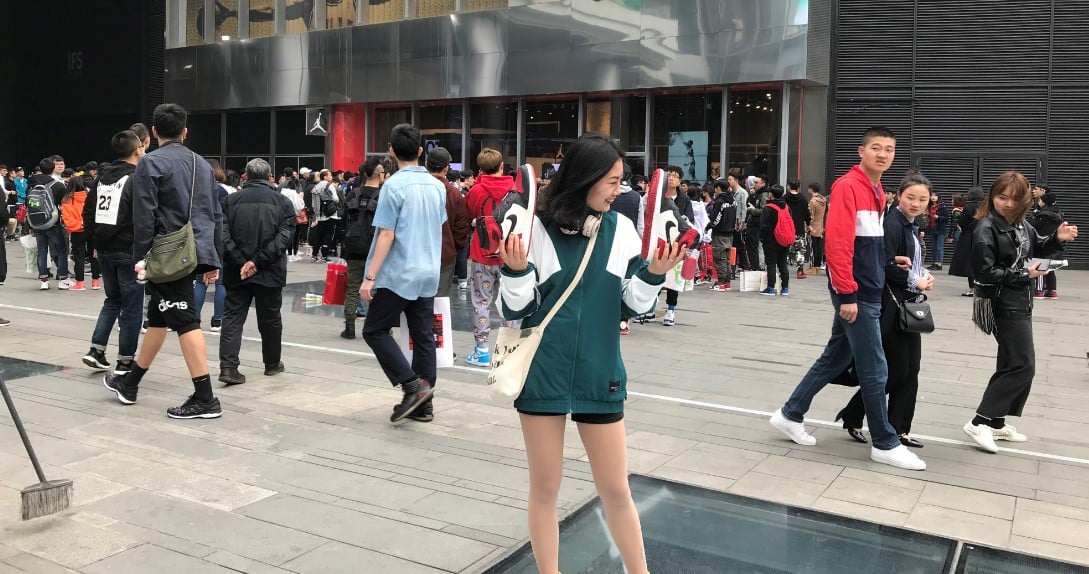 "As the clock struck midnight to welcome the new year 2018, I noticed that Chinese people of all ages suddenly posted pictures of themselves on WeChat when they were 18. They reminisced about their youth, remarking with some regret how fast time had flown." Click here to read more.
Ma La Koala Newsletter - Edition 47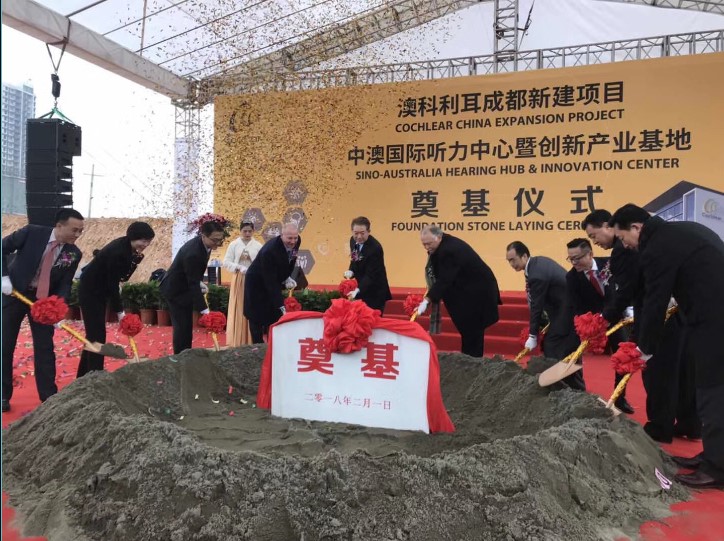 In Ma La Koala's 47th edition, Cochlear lays the foundation for a new manufacturing facility and hearing hub (pictured above), a Sydney Opera House lantern lights up Australia Day 2018 in Chengdu and Australian alumna Jo Wang shares her journey from headhunter to bakery owner. Click here for previous editions.
ANZAC Day Dawn Service
The Australian and New Zealand Consulates-General will host an ANZAC Day Dawn Service in Chengdu on Wednesday 25 April 2018. Australian citizens and their families are asked to confirm their attendance here or by calling 028 6268 5200 by Friday 20 April 2018.
News and Media Releases
Consul-General in Guangzhou (05/01/2018)
Celebrating 45 years since the establishment of diplomatic relations between Australia and China (21/12/2017)
Australian Ambassador Jan Adams' speech at the Australia-China 45th Anniversary Lunch (14/12/2017)
Celebrating Australia-China science and innovation cooperation (26/09/2017)
Strategic economic dialogue with China (15/09/2017)
Australia to be country of honour at the 4th Sichuan International Travel Expo (13/09/2017)
Condolence on landslide in Maoxian County, Sichuan (26/06/2017)
Appointments for Passport and Notarial Services
Please make appointments for passport and notarial services using the Consulate's online booking system. Passport service appointments for Australian Citizens are available between 9:00 am and 12:00 noon, Monday to Friday. Notarial service appointments are available between 2:00 pm to 3:30 pm, Tuesday, Wednesday and Thursday only.
If you are unable to make an appointment within the advertised hours, you can either call 028 - 6268 5200 or send an email to consulate.chengdu@dfat.gov.au to schedule an appointment. Passport collections, passport enquiries, emergency passports or consular enquiries do not require appointments. Click here to make a booking.