Novel Coronavirus Outbreak
There is an active outbreak of a novel (new) coronavirus (2019-nCoV) in China, originating from Wuhan City in Hubei Province.
This new type of coronavirus was initially linked to a large seafood and live animal market in Wuhan City, in China's Hubei Province. The majority of reported cases are in Wuhan City.
There have been reports of individuals with the novel coronavirus outside of China.
For more information on the novel coronavirus please click here to visit the Smartraveller website.
Emergency Support
For emergency passport or consular support, please contact the numbers below.
If you are an Australian citizen in Wuhan or Hubei Province, you can register your location and your family situation by contacting the Department of Foreign Affairs and Trade using the details below:
+61 2 6261 3305 from overseas
1300 555 135 (within Australia)
+61 421 269 080 using SMS
Travel Advice
For the latest China-related travel advice, please access the Smartraveller website via link below:
https//www.smartraveller.gov.au/destinations/asia/china
Consul-General Christopher Lim's Blog - "Longing for home"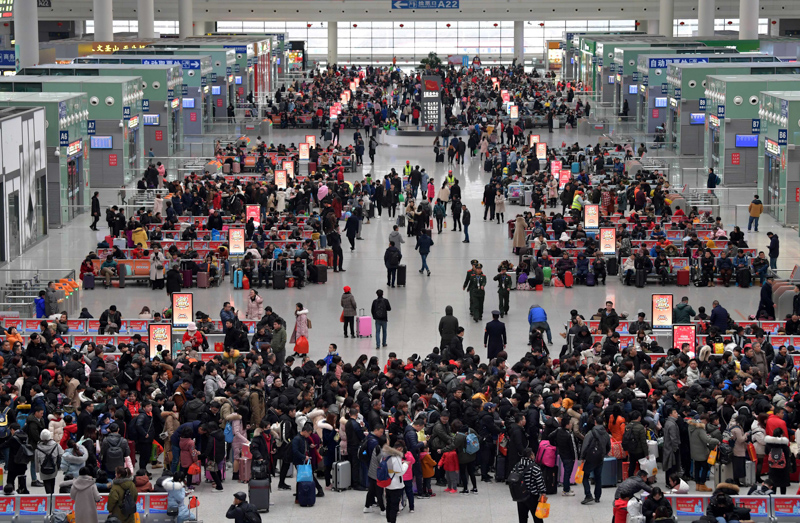 "China is currently in the midst of the largest movement of people on earth, with hundreds of millions of people traveling for the Spring Festival.
The chunyun 春运 or the Spring Festival Rush covers a 40-day period before and after the Lunar New Year, when the Chinese people travel from their places of work or study, to their hometowns to be reunited with their families." Click here to read more.
Consul-General's Speeches
Launch Ceremony of CIGIT-The University of Melbourne Joint Research Centre Launch Ceremony (22/11/2019)
Opening Ceremony of Nanshan Botanic Garden Australian Plants Festival in Chongqing (18/05/2019)
2019 Australia Tourism Education and Training Showcase Reception (12/11/2019)
Australia Marketplace China 2019 Welcome Dinner (11/11/2019)
2019 Australia-China Young Scientists Exchange Program (1/11/2019)
Taste of Queensland Campaign Launch (28/10/2019)
Belt and Road Chengdu-Australian Open University Tennis Championship 2019 remarks (27/07/2019)
Old Masters: Australia's Bark Artists Exhibition opening remarks (26/06/2019)
Festival of Australia Kunming Reception remarks (27/05/2019)
Remarks at Gold Coast Gala Dinner (17/05/2019)
Opening of the Australia-China (Chongqing) Economic and Trade Forum (10/05/2019)
Museum 2050 and Zhi Art Museum 2019 Annual Symposium opening remarks (28/04/2019)
Macquarie University Open Day remarks (14/04/2019)
West China-Australia Food Importer Network (CAFIN) conference speech (Mandarin Chinese) (13/03/2019)
Consul-General's Chongqing International Women's Day Lunch Reception address (11/03/2019)
Consul-General's Australia Day 2019 address (21/01/2019)
Consul-General's remarks at the Belt and Road Chengdu-Australian Open University Tennis Championship award ceremony, Chengdu (11/11/2018)
News and Media Releases
Australia-China Business Council networking day speech (26/06/2019)
Asialink Bloomberg Address by Prime Minister Scott Morrison (26/06/2019)
Australia's experience in applying a circular economy (02/06/2019)
Celebrate a Festival of Australia (20/05/2019)
Secretary Frances Adamson remarks at Australia-China Reception (25/05/2019)
Strengthening science ties with China (10/04/2019)
2019-20 Foreign Affairs and Trade Department budget (02/05/2019)
Ambassador to China (29/03/2019)
Strengthening the future of the Australia-China relationship (29/03/2019)
The Australia-China "She Inspires Me" Photo Competition (08/03/2019)
Appointments for Passport and Notarial Services
Please make appointments for passport and notarial services using the Consulate's online booking system. Passport service appointments for Australian Citizens are available between 9:00 am and 12:00 noon, Monday to Friday. Notarial service appointments are available between 2:00 pm to 3:30 pm, Tuesday, Wednesday and Thursday only.
If you are unable to make an appointment within the advertised hours, you can either call 028 - 6268 5200 or send an email to consulate.chengdu@dfat.gov.au to schedule an appointment. Passport enquiries, emergency passports or consular enquiries do not require appointments. Click here to make a booking.
Booking Policy
Clients should arrive 5 minutes prior to appointments for security screening. If you arrive late for your appointment you may need to wait until an officer is available. Bookings can be made 3 weeks in advance. We request that you do not book more than one appointment at a time. Please refer to your notification email if you need to amend or cancel your appointment.
Notice of New Digital Assistant Online Chat for Visa and Citizenship Enquiries
The Department of Home Affairs (HA) are trialling a Digital Assistant to answer your visa and citizenship questions. The Digital Assistant will make it easier and faster for you to find what you need on their website. You can access the Digital Assistant from the Digital Assistant tab on the bottom right hand side of the screen on most Immigration and Citizenship pages.
Vacancy
Finance Officer (LE4), Australian Consulate-General Shanghai,The closing date for applications is Wednesday 29 January 2020.