A day in the Life of Australia's Consul-General in Chengdu
27 March 2017
My typical morning in Chengdu begins with flicking on CCTV1, the Chinese official media television channel that broadcasts news that the Chinese Government considers important. It is a useful way of hearing about the Government's priorities, efforts and world view. It is also good for improving my Mandarin skills, which are very important in building effective networks in southwest China.
I often have breakfast meetings with visiting Australian business people or university representatives. As their schedules in China are usually tight, discussions over breakfast make most sense.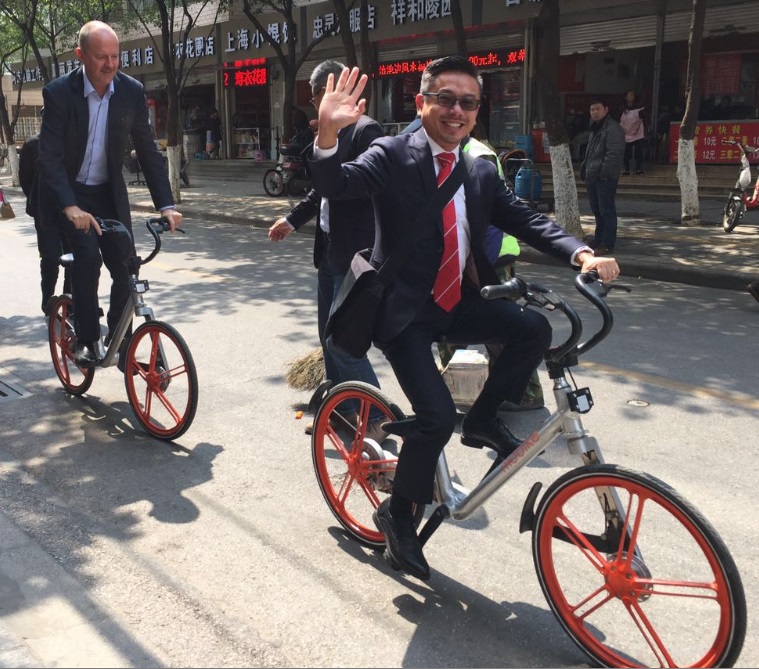 Consul-General Christopher Lim and Senior Trade Commissioner Jeff Turner use a bike share service to attend an Australian craft beer promotion event in Kunming, Yunnan Province
First time visitors are always surprised and impressed by Sichuan's modern and dynamic provincial capital of Chengdu. Its world-class airport, metro system, high-tech business park, five-star hotels, museums, modern shopping centres and rich array of restaurants symbolises what the rest of the province and the entire southwest region of China want.
The continued growth of the middle-class means opportunities for consumption of Australian dairy products, beef, wine, and services such as Australian holidays and education, as well as expertise in aged and health care. Australia has an excellent reputation and the people here are keen to engage with us. It is an honour in Chinese culture to receive guests, so I try to use the opportunity to knock on doors and put forward important messages about Australia.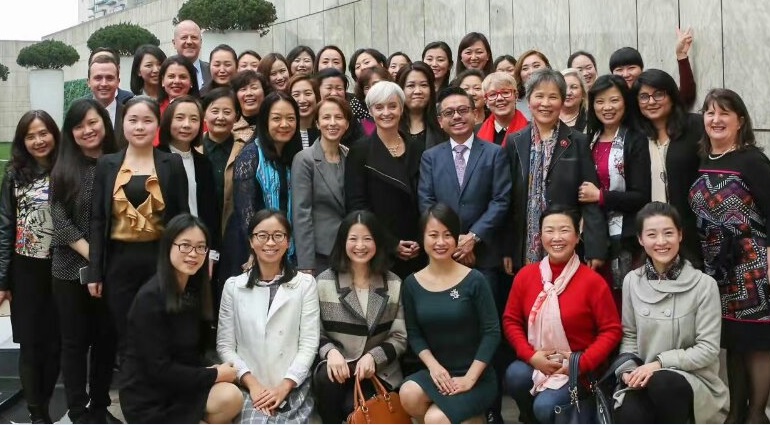 Consul-General Christopher Lim hosting an International Women's Day luncheon, featuring University of New South Wales Pro Vice-Chancellor (Research) Professor Emma Johnston
When I get back to the Consulate-General, I read cables from Canberra and posts from around the world, hold coordination meetings with my staff and Austrade colleagues, and manage the work of our small post.
I spend a lot of time meeting current and potential Chinese investors, including by hosting lunches and dinners at the Residence. Austrade colleagues and I work closely to cultivate investors from Sichuan, highlighting the areas they could invest to bring jobs to Australians and add vitality to our economy.
I am conscious of the public profile – and the responsibility that comes with it – that my role as the Australian Consul-General entails, that is to advance Australia's interests. At the same time, I try to use my own personality and style. I combine these two factors when I use social media – particularly the extraordinarily popular WeChat platform – to post messages about Australia's capabilities, and reflect our diversity and values. As the first Australian mission to use WeChat, Chengdu post leads the way in this area.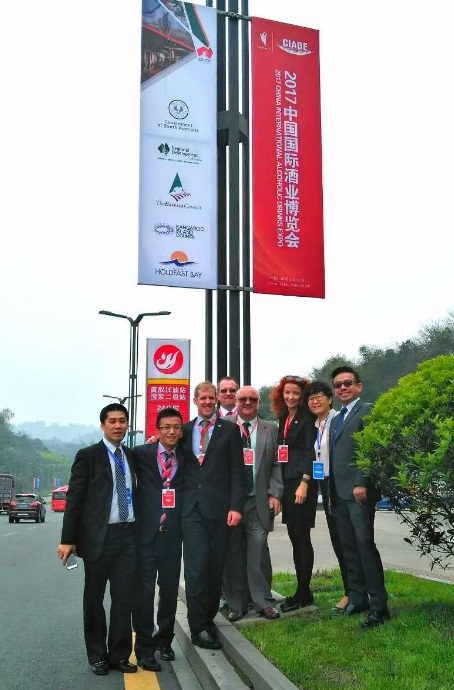 Consul-General Christopher Lim with the South Australian delegation at a wine and spirits expo in Luzhou, Sichuan Province
Having a healthy family life and personal time is crucial to work-life balance, especially for what is a demanding job. I make sure that I have at least one night a week at home with my partner. Spouses come to post in the knowledge that they leave behind their jobs, family and friends in Australia, and yet don't have the social support afforded by day-to-day work at the mission. Most spouses get by with little or no Chinese. Involving my partner as much as appropriate in the discovery of China enables us to have a shared experience.
Overall, it is a privilege to serve Australia abroad. There is never a day that I don't marvel at the extraordinary role as well as the responsibilities I have been given.
This spurs me to work hard and smart to make Australia proud.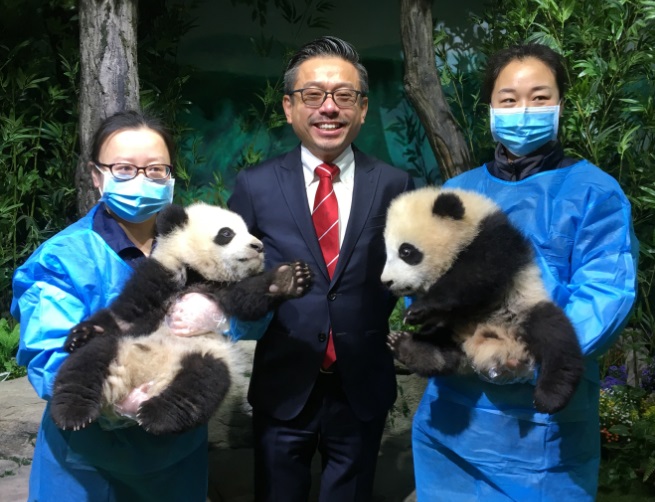 Consul-General Christopher Lim visiting the Chengdu Panda Research and Breeding Base to strengthen the sister park relationship with Phillip Island Nature Park in Victoria
Click here to return to the Australian Consul-General's Blog on Southwest China