Farewell my Chengdu
18 December 2020
It has been an extraordinary honour and privilege to serve as Australia's Consul-General in southwest China. This region has a combined population of over 200 million people with an economy the size of Australia's, and is the fastest growing in China. Across the region, urbanisation is a major driver of economic activity, and consumption growth is impressive.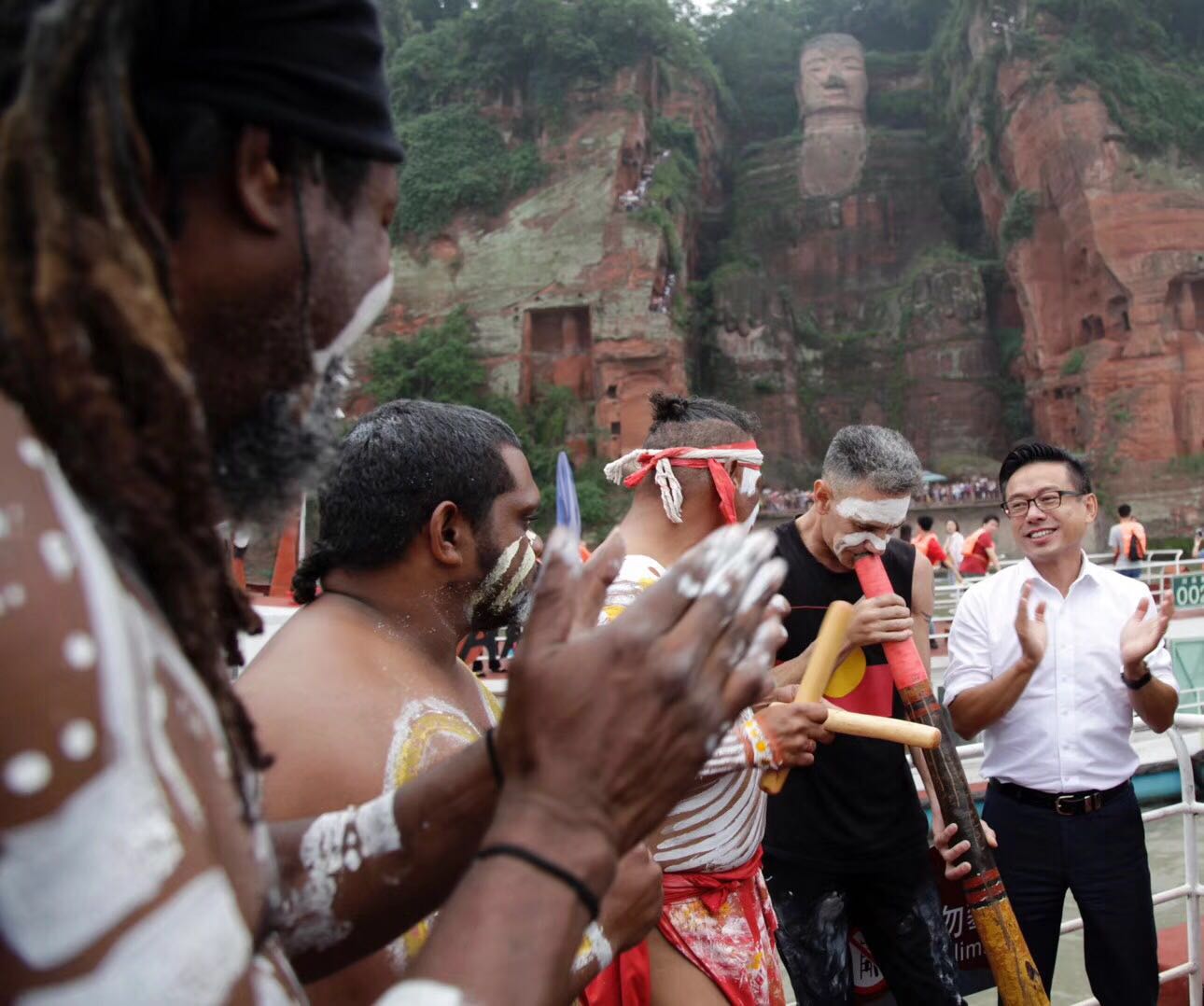 Australia as the country of honour for 2017 Leshan Travel Expo, we built people to people links and cultural exchanges between China and Australia. Credit: DFAT
Despite unprecedented challenges presented by the COVID-19 pandemic and strains in the bilateral relationship, my time in Chengdu has been highly rewarding and gratifying professionally and personally. At the same time the experience has been somewhat of a revelation about who I am and what I'm good at.
It has been rewarding because the past four years have been a wonderful experience engaging with southwest China, where we enjoy a warm and practical relationship both in economic terms, but also with the region's friendly people. My team and I have achieved significant positive outcomes that benefit both Australia and China, such as helping realise commercial projects, institutional agreements and exchanges, and cultivating people-to-people links. Australia's positive profile has never been higher in the southwest than it is today, notwithstanding this difficult year.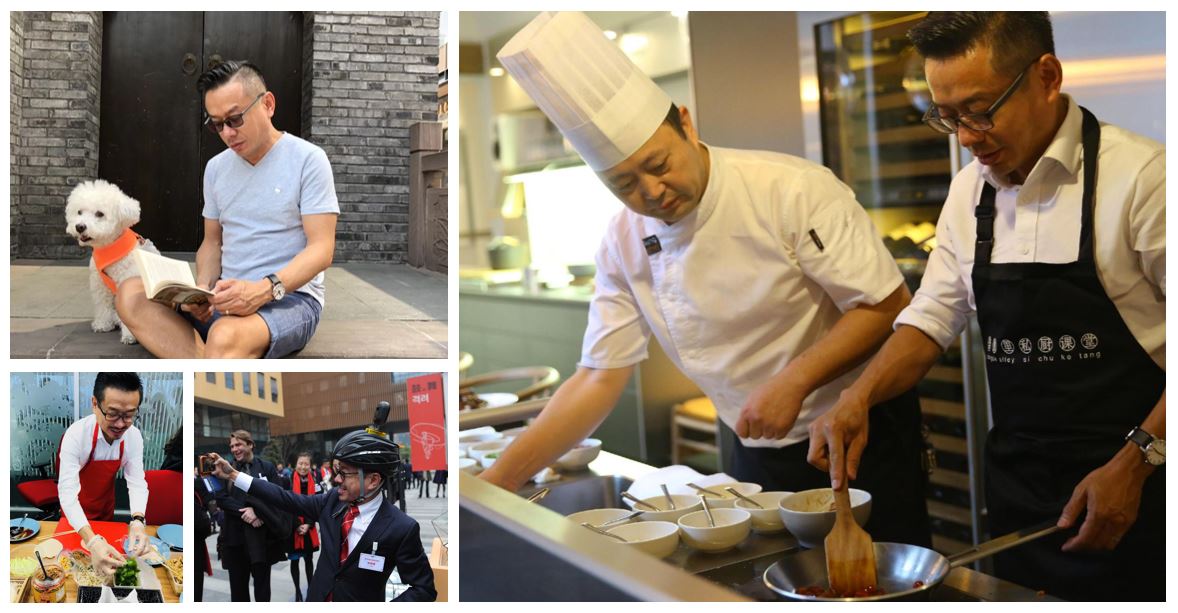 Australia has been an active player in southwest China's rapid economic and social development. We have consistently delivered much needed mineral resources, high quality food products, agricultural technology, world class education, urban design and environmental management services, logistics, and healthcare and medical technology expertise.
Complementing our efforts in the other direction has been the southwest's productive investment in Australia in mining, real estate, biotechnology, agriculture and arts projects.
The Australian Consulate-General has made an impact by working with others, whether they be local governments, educational or research institutions, businesses or community groups. Together with Australian agencies, state government representatives and the AustCham, we have been highly effective as Team Australia, working towards our shared goals. My role as the Dean of the Consular Corps in Chengdu means that Australia has been leading at various events and on issues of importance to the consular community and Chengdu.
There have been many highlights, such as organising an Australian Indigenous dance troupe to perform in front of the 1,200 year-old Giant Buddha in Leshan; inaugurating the construction of Cochlear's $80 million facility in Chengdu; celebrating the 45th anniversary of diplomatic relations at Old Legation Building in Chongqing, Australia's first diplomatic mission in China; and witnessing locals in Yunnan's Lincang convey their heartfelt thanks to Australian macadamia farmers who have helped them to become the world's biggest macadamia producers. I am proud to be named Ally of the Year 2020 by a local women's professional group SheLeads. I went on live television and radio to promote Australia, spoke at a Monocle cities series about Australia's presence in Chengdu, briefed numerous Australian businesspeople and students about opportunities in the southwest, and becoming a bit of a WeChat celebrity while promoting Australia.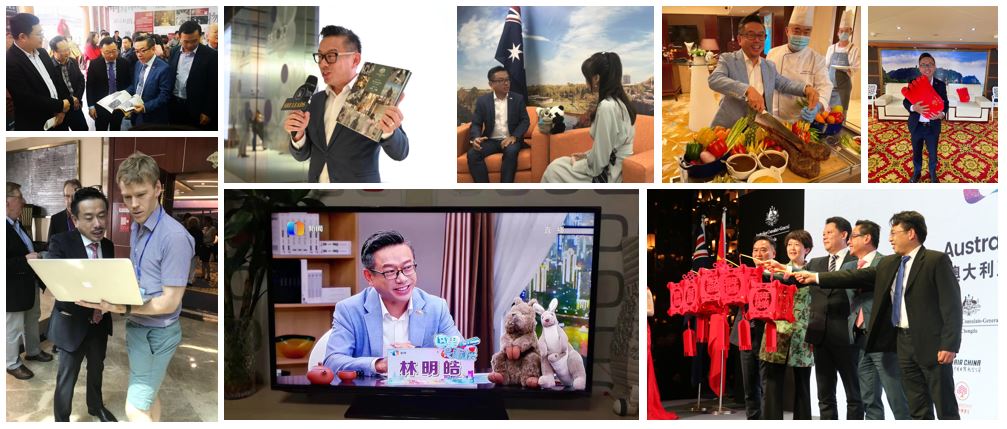 I am gratified that Australia continues to enjoy genuine and deep goodwill in the southwest. Wherever I go, people's views of Australia are overwhelmingly positive, reinforced by our unique natural environment, enviable way of life, high living standards, rich Indigenous culture, and dynamic multicultural society. If they haven't already done so, many would like to visit Australia or send their children to study in our great country. Of course, there remains much to be done to raise awareness and to enhance mutual understanding on both sides, especially when differences between our two countries are played out in the media more starkly than ever. Some people I have met may be too polite to be critical, but overall, it is unmistakable that Australia comes from a position of strength in terms of our reputation.
This posting has also been a revelation to me. I didn't expect when I arrived in Chengdu four years ago how much I would discover about myself as a person while also being the official representative for Australia. I was to discover that to do my job really well, I would bring my whole self to the role. It involves bringing all my Australian Government experience to bear, as well as being my authentic self, including tapping into aspects of myself that were less obvious.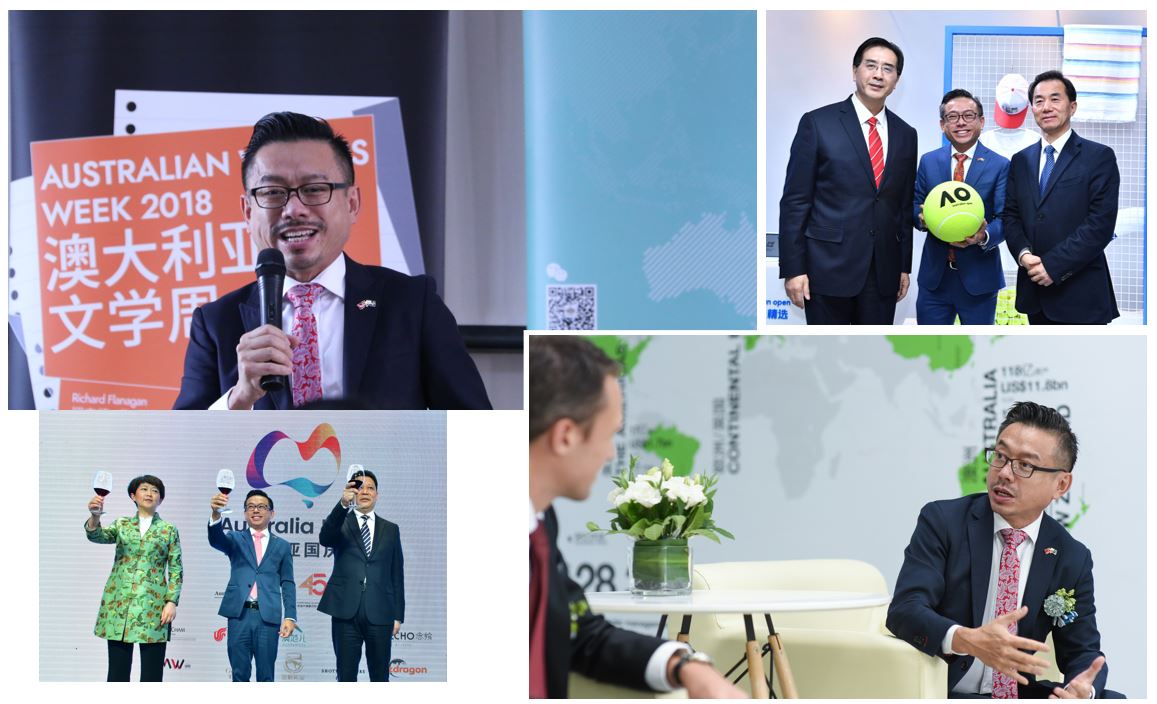 As a people person, I was delighted I was able to give full play to my natural proclivity for building and maintaining relationships which has helped me to forge partnerships in the region. Rather than being ends in themselves, relationships are a means to connect, find common ground, and work on areas of shared interests to bring positive outcomes for both sides. These relationships have a supportive and nourishing effect, including in times of difficulties, when the human element is appreciated and effective. This coupled with continuous learning – whether it be rich local culture, unique identity and dialect, or through engaging to understand and mentoring young people – build invaluable esprit de corps and confidence.
Unprecedented challenges this year have led me to learn a lot about being patient, staying cool in the face of adversity, having a sense of perspective, and taking care of others. It has led to me honing my skills on the "art of the possible", ie, figuring out what can be done under difficult circumstances and finding opportunities, rather than dwelling on what can't be done.
As a married gay man of ethnic Chinese background, I had wondered how these traits could affect my official role as the face of Australia in region. However, my personal experience of people's reactions to my sexual orientation over the past four years has either been positive or neutral. Chengdu's reputation of being a relaxed and inclusive city to live and work in is likely a key factor to my being gay never being an issue during my time here.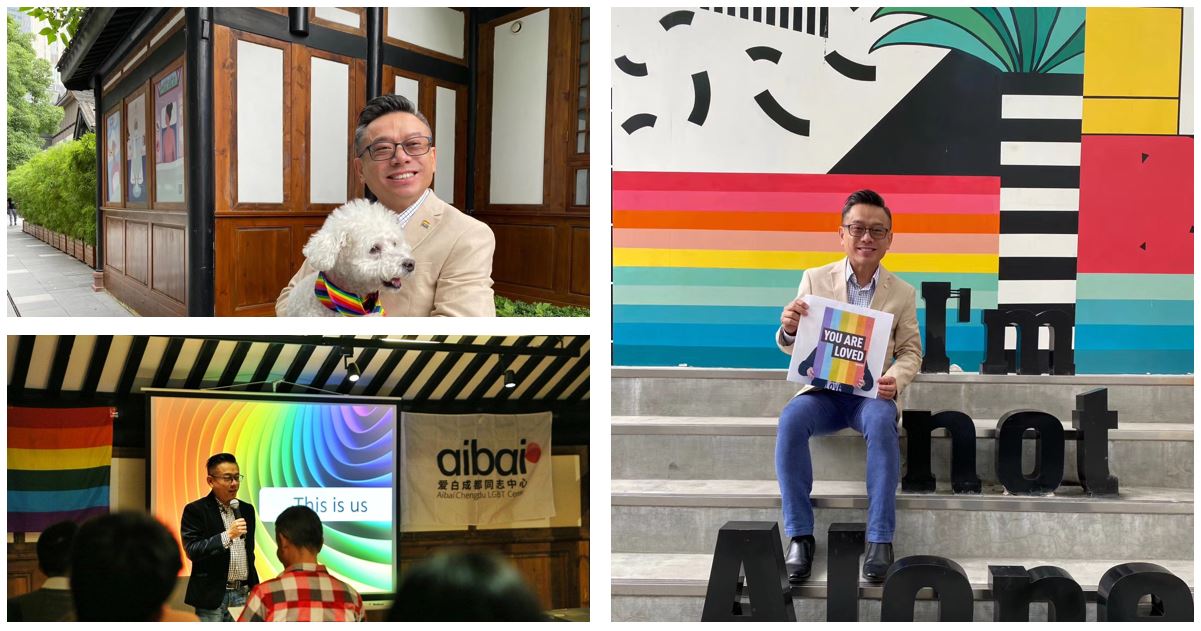 I've been surprised at what a tremendous asset my Chinese ethnicity have been. Because I appear Chinese, speak Mandarin and appreciate Chinese culture and history, I'm not immediately seen as a foreigner. I already have common ground with locals. What it has meant is that I've been invited into spaces where very few other foreigners have gone, been able to build more expansive networks, and be in a position to connect more deeply. At the same time though, I am not considered a compatriot or an insider because my life experience, reference points and way of thinking bear no resemblance to that of a Chinese citizen. And I am generations removed from my Chinese origins.
Hence, quite quickly, I discovered my being gay and ethnically Chinese weren't factors that adversely affected my work. On the contrary, it speaks to something wonderful about Australia that we have such diversity in our foreign representation. This has supported our efforts to shape public perceptions of Australia as a multicultural and meritocratic society, and show young Australians who identify as culturally and linguistically diverse or LGBTIQ that a career such as mine is within reach.
My role as Consul-General has been an opportunity of a lifetime to be able to shape the direction of Australia's relationship with southwest China. It is difficult to leave after dedicating so much to the role, and reaping so much benefit as well. As I depart, I thank my wonderful friends and partners in southwest China who have been committed to working with Australia so unflinchingly, and to my first rate colleagues at the Consulate-General who go the extra mile for our mission of promoting mutually beneficial links.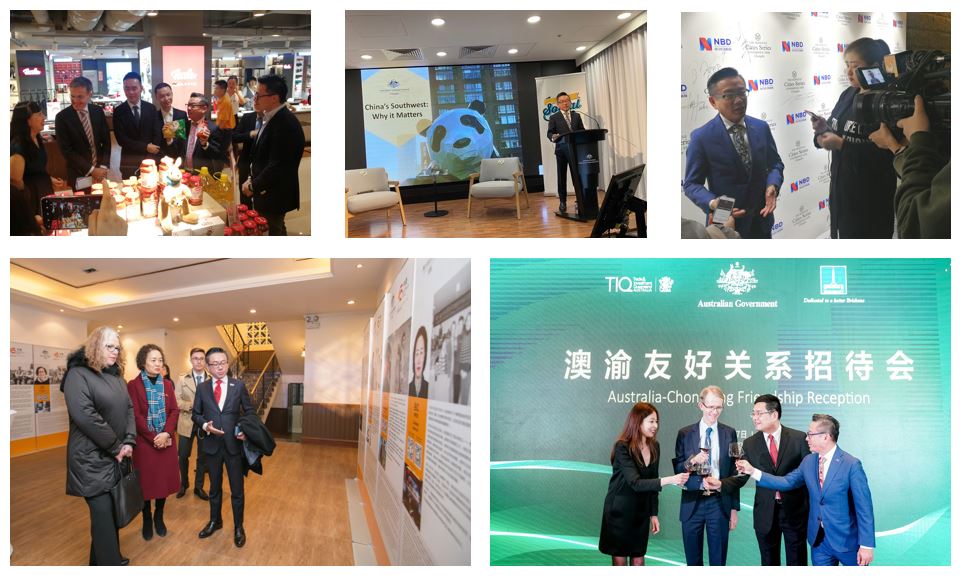 I am proud to say that Australia's reputation and attractiveness in southwest China are as solid as ever. We have forged strong partnerships that will further enhance and expand collaboration between Australia and southwest China well into the future.
Click here to return to the Australian Consul-General's Blog on Southwest China