Rapid Change – Don't Blink
12 July 2017
You don't need to have visited before to be overawed by the unprecedented scale of economic and social transformation here. It is hard to imagine any time in China's long and illustrious history that the pace of change has been greater, faster or more consequential. In the last 30 years, tens of millions of people have been lifted out of poverty, and many millions more now enjoy a standard of living that was unimaginable a generation previously. People now have the opportunity to realise their potential.

There is a palpable sense here that the region is in the midst of an economic renaissance on a scale that has not been seen for centuries. New hotels, airports, shopping centres and fast speed rail lines seem to spring up overnight.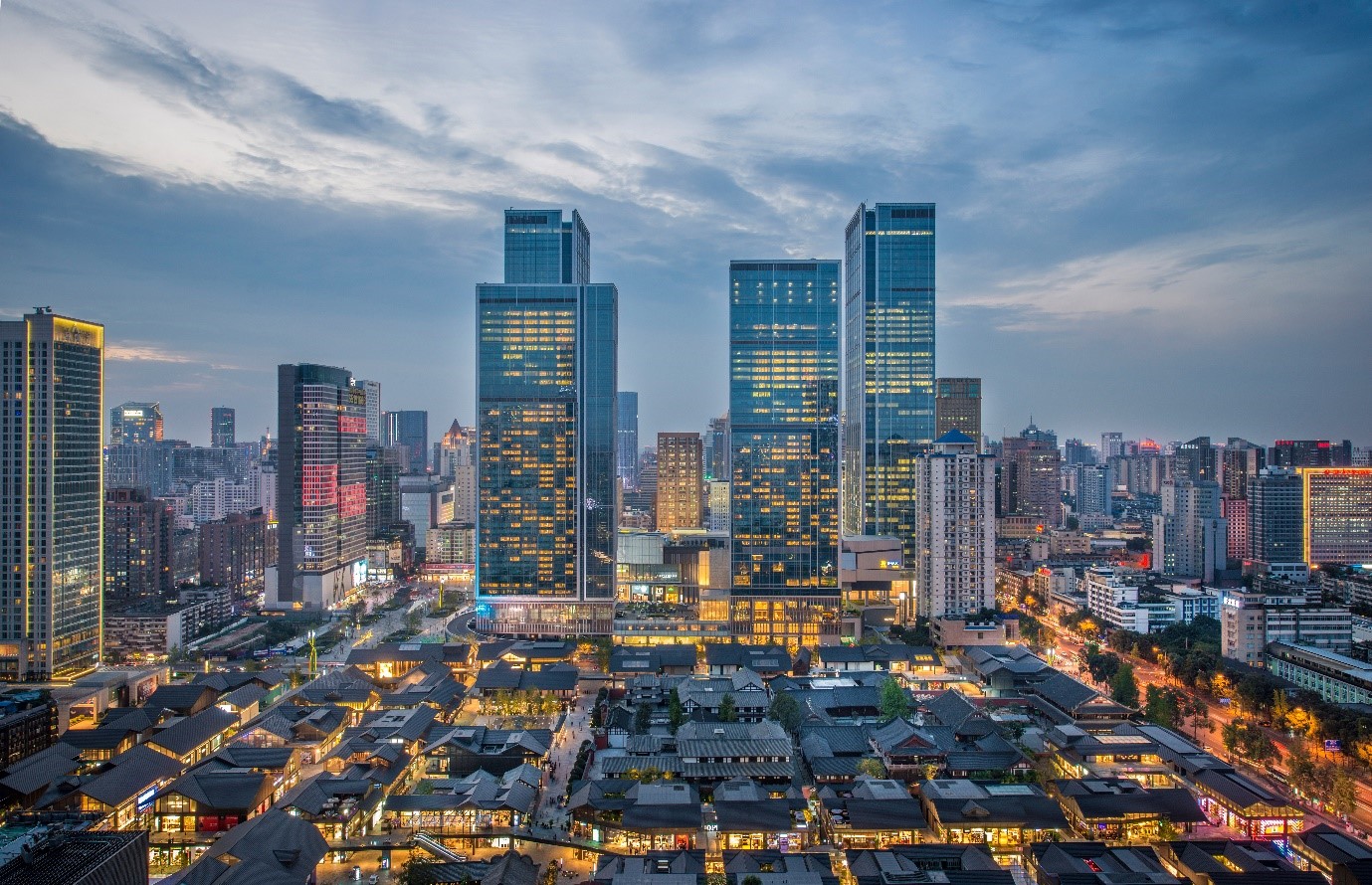 Chengdu's Taikoo Li shopping district. Credit: Fotor.com user Fluxray24
This is because there is a growing middle class that is demanding these products. China is now transitioning to be a consumer-driven economy, and this is clearly seen in a place such as Chengdu, where many of its residents are well-travelled internationally. Only a few years ago, people from this region had had to fly through a transit hub to go to Australia, but now, there are four direct flights to Australia – ie, Chengdu-Melbourne, Chengdu-Sydney, Chongqing-Sydney and Kunming-Sydney – making it easier than ever for people on both sides to travel.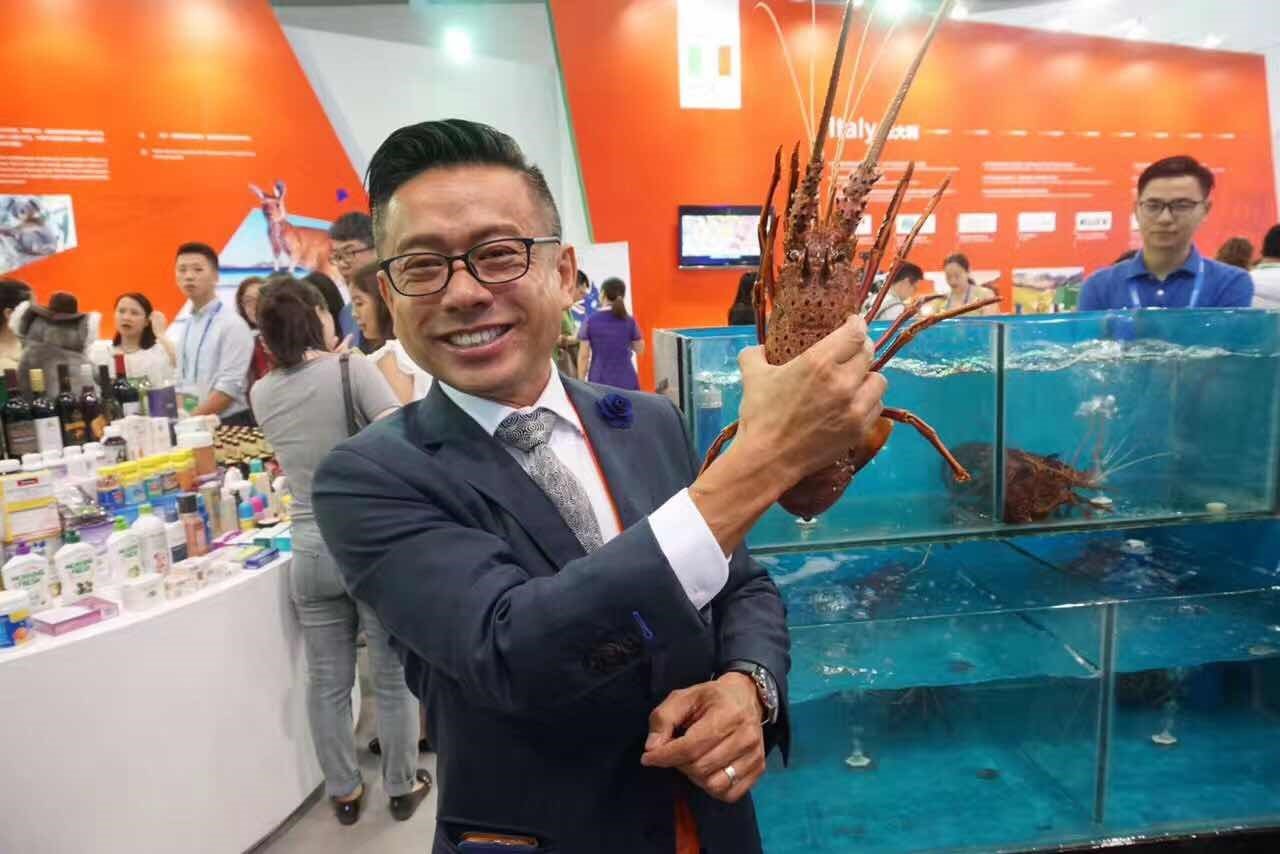 Australian produce for sale at the Chongqing International Investment and Global Sourcing Fair

When I first came to Chengdu in 2009, there were no metro lines, the airport only had one terminal, no direct flights to Australia, Europe or America. But today, there are four metro lines with a further 16 planned. Chengdu not only boasts a new terminal, but it is also building a second airport, capable of handling 40 million passengers a year. The city now has more than 100 direct international and regional routes. While then the fast way to get from Chengdu to Chongqing was to fly, now such flights no longer exist as high speed trains that travel at the top speed of 300 km per hour service the heavily used route.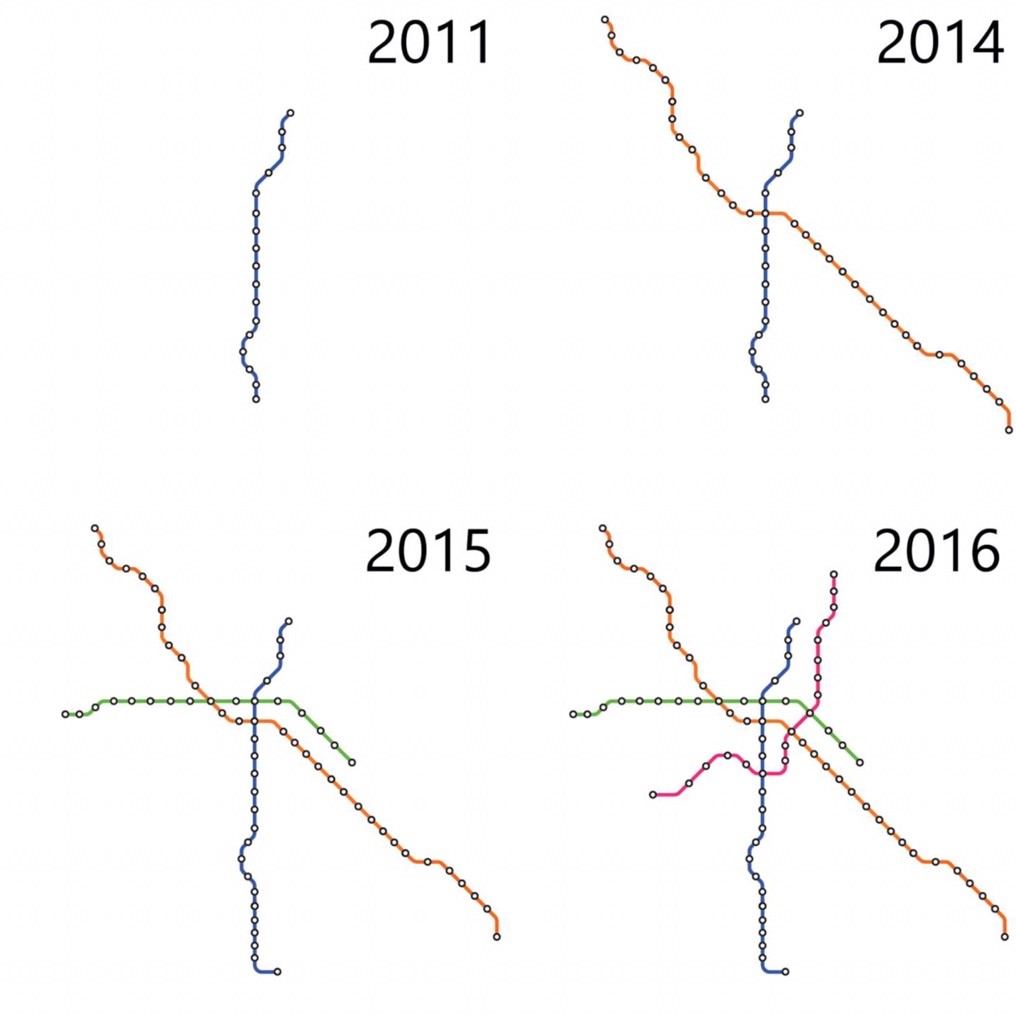 Chengdu metro system (2011 – 2016). Credit: Wikimedia Commons

While Chengdu and Chongqing represent the region's most advanced cities, the rest of the region, with a population of 155 million, is catching up fast. For me, it is economic growth in southwest China outside of Chengdu and Chongqing that is the most exciting because it directly tackles human development in an area that is traditionally poor and hard to access.

Every day, I see evidence of the enthusiasm and confidence of the people in the region. There is incredible optimism in the future, and equally there is a determination to be part of that brighter future. There is an openness to new ideas that I find inspiring.

All this brings home to me how fortunate I am to be able to witness this transformation that is happening before my eyes in southwest China.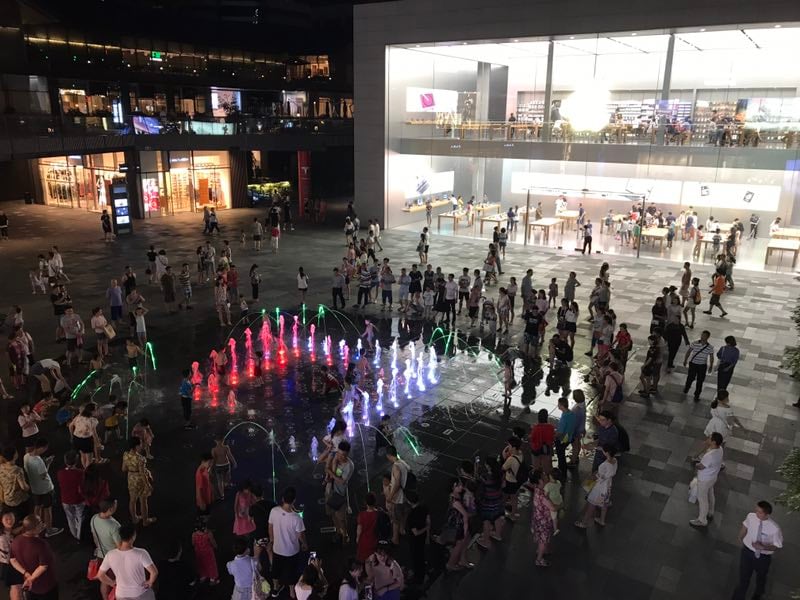 Evening chess, Chengdu
Click here to return to the Australian Consul-General's Blog on Southwest China