Shangri-La – Real and Imagined
10 August 2017
Majestic snow-capped alpine mountains, plunging glacial gorges, clear fast flowing streams and grasslands with wildflowers don't usually come to mind when you think of Sichuan in southwest China. Yet, not far from Chengdu is the little discovered paradise tucked away at the edge of the Tibetan plateau and the Himalayas. It is called Yading or in Tibetan, Aden, in the Ganzi Autonomous Prefecture in Sichuan province.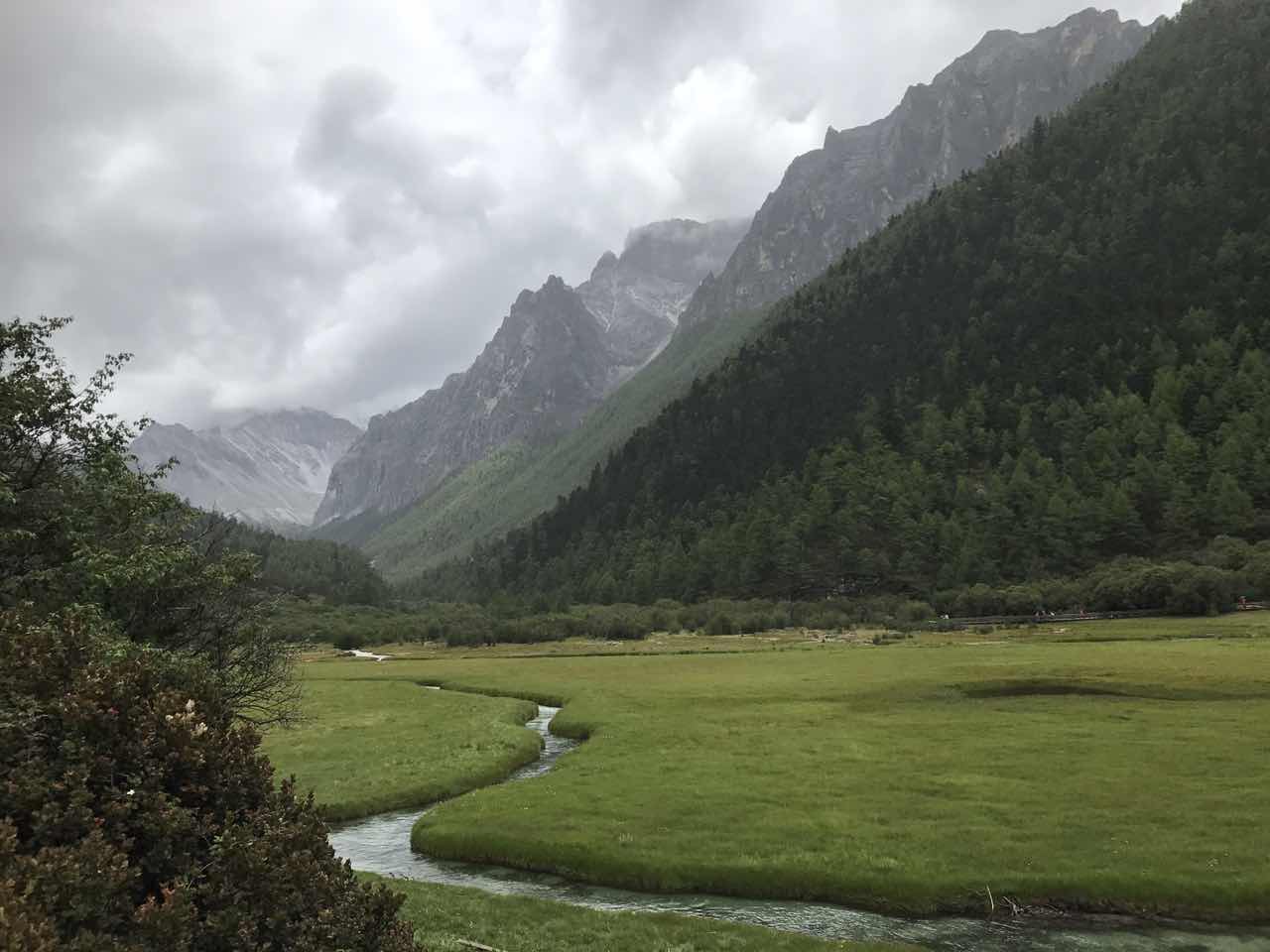 Snow-covered mountains, green meadows, crystal clear streams, glacier-fed lakes and dense forests - could this be Shangri-La?
And paradise isn't far off the mark because Yading is part of the 'Greater Shangri-La' area that also encompasses the well-known Shangri-La city in Yunnan's Diqing Prefecture as well as the township of Shangri-La outside Yading in Sichuan.
What is now Yading Nature Park was made known to the world by photographer Joseph Rock in 1928 when his stunning pictures of the region were published in National Geographic. James Hilton probably had Yading's imagery in mind when he described a utopia called Shangri-La in his 1933 novel Lost Horizon.
To get to Yading, you can either drive for 8 hours from Chengdu or take the hour long flight to Daocheng Yading airport, which is the world's highest civilian airport, at 4,411 metres. The airport's other claim to fame is that is in the shape of a flying saucer. To save time, we flew.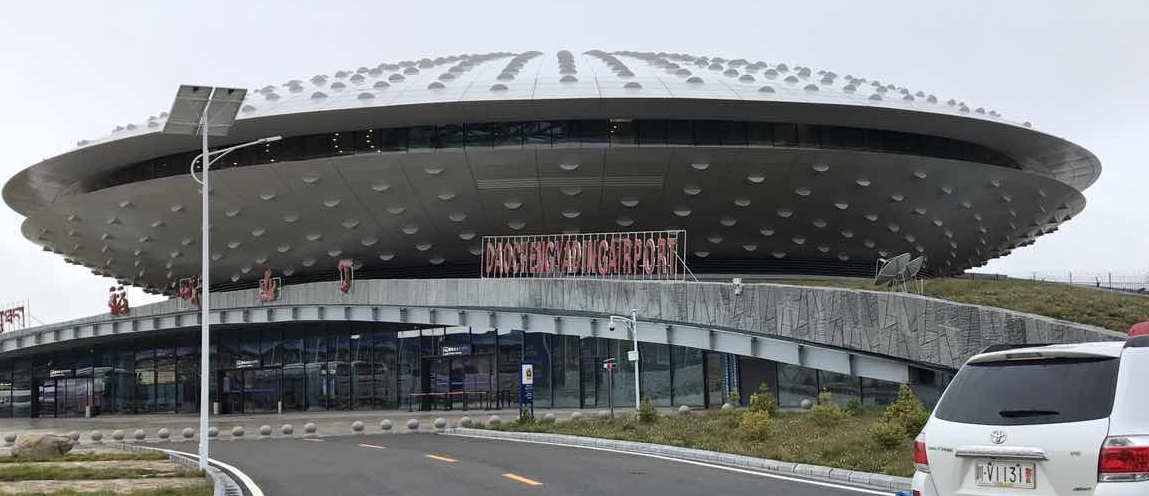 At an elevation of 4,411 metres above sea level, Daocheng Yading Airport is the world's highest civilian airport
When we landed, the otherworldly feeling that struck me was dizziness and heaviness, followed by a headache, then seeing my lips and fingernails turning purple – all signs of altitude sickness caused by low oxygen levels. Unfortunately, the Tibetan herbal medication to prevent symptoms of altitude sickness hadn't worked, so all we had was ibuprofen and little oxygen tanks that we breathed through mouthpieces.


Most people get used to the altitude after a day or so. It is still important to walk slowly, drink plenty of water and eat all meals as you experience the magnificent landscape, Tibetan monasteries and small towns. It is recommended that travelers see a doctor in Australia before embarking on such a trip. As with any other destination, we recommend Australians register with smartraveller.gov.au and have travel insurance.

A monk feeding Tibetan white eared pheasants at Zhujie Monastery
Yading has all the makings of a Shangri-La as Hilton envisaged it – hidden in the middle of hitherto inaccessible mountains, in harmony with nature, and steeped in Tibetan Buddhism. It is spectacularly beautiful, nestled by three holy mountains, namely the Buddhas of Compassion, Wisdom and Power. A pilgrim's circuit around a sacred mountain is called a kora, and completing one or more is an act of spiritual devotion.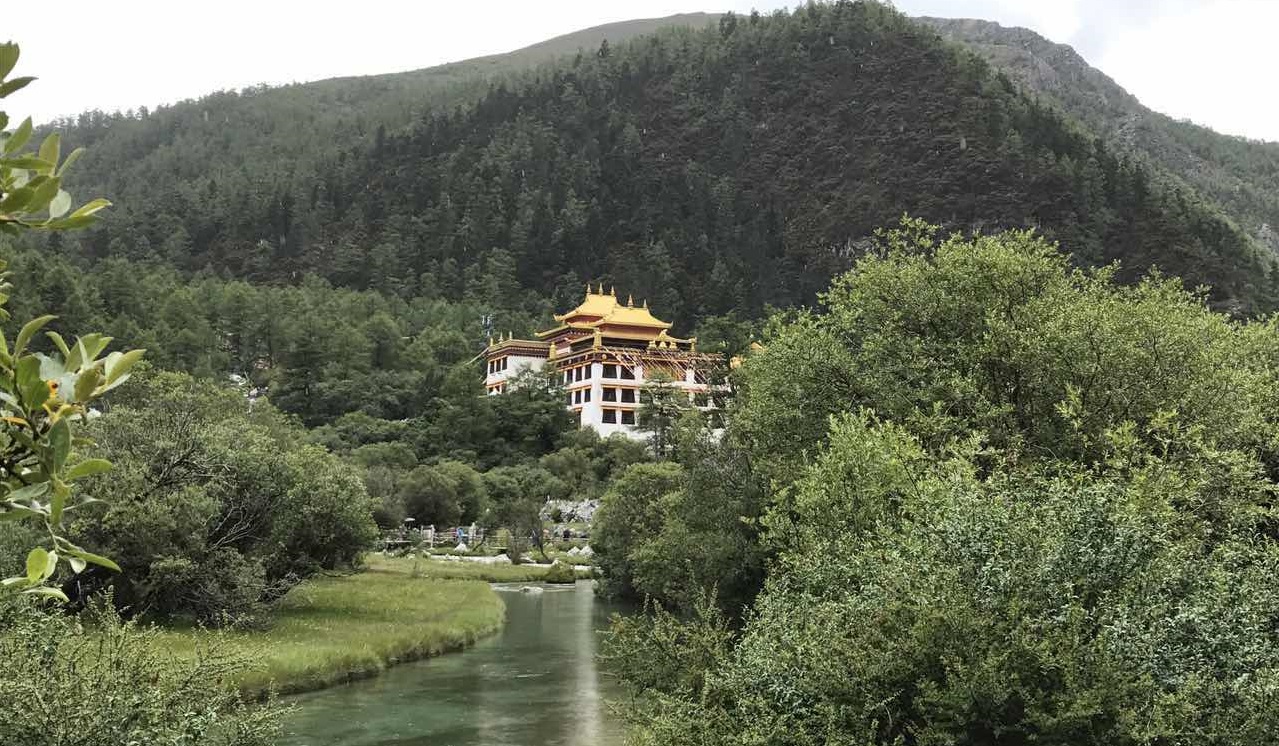 Chonggu Temple in Yading Nature Park is more than 800 years old
But unlike Hilton's utopian vision, the region is among the province's poorest, leading the government to implement a range of poverty alleviation measures. The environment, while pristine, is rugged and harsh, owing to high elevations, frequent landslides and earthquakes, as well as very cold temperatures.
During the trip, I came to realise that Tibetans in Sichuan are relatively better connected with the outside world than other Tibetan communities. Among other things, it is because Sichuan Tibetans can access Chengdu relatively easily. Chengdu has been a traditional eastern gateway to the outside world for Tibetans for many centuries. Sichuan has the second largest Tibetan population in China after the Tibetan Autonomous Region, at around 1.3 million, mainly in Aba and Ganzi prefectures.
For an Australian, Daocheng-Yading is without a doubt an area worth visiting. Its majestic beauty is something to behold, as is Tibetan culture and religion. It is interesting to bear witness to how local Tibetans, with their own unique history – not just with the Han Chinese but also other Tibetans of different regions and schools of Buddhism – balance their culture and tradition with economic and social development, and modernisation.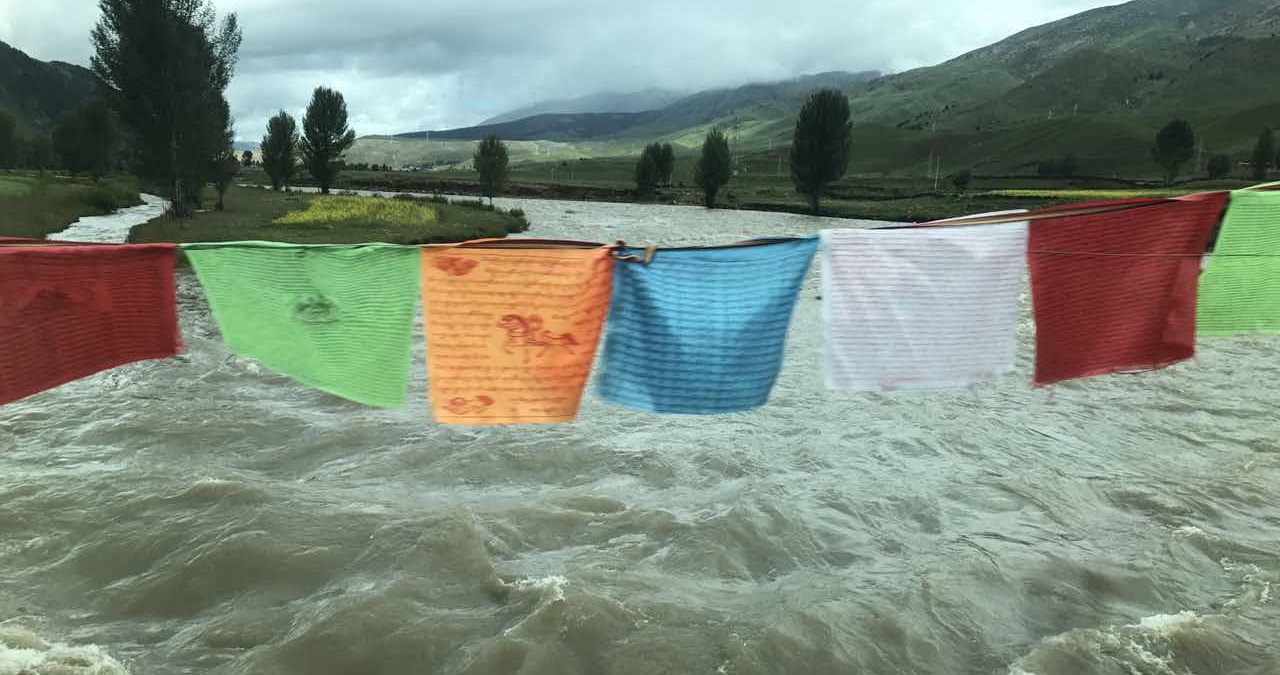 Prayer flags blowing in the wind. Tibetans believe the wind will carry the prayers to all living things
Click here to return to the Australian Consul-General's Blog on Southwest China