Take-aways from Mental Health Week: Shedding the stigma in China
12 November 2020
The Australian Consulate-General in Chengdu is committed to raising awareness of mental illness, reducing the stigma associated with people living with mental illness, and promoting positive mental health and wellbeing. In the workplace, we mark RU OK? Day, Mental Health Week, and hold training programs to manage stress, build resilience, and equip ourselves with skills to provide Mental Health First Aid. We are supported by Staff Counsellors in Canberra and an Employee Assistance Program (EAP), a counselling program to assist staff and families to resolve personal problems that may adversely affect their wellbeing at work. This is particularly important this year with COVID-19 putting unprecedented pressure on everyone.
A key emphasis for the Consulate is looking after each other. This includes our local staff and those from other Australian agencies located in Chengdu such as Austrade, Victorian and Queensland Governments, Tourism Australia, Destination NSW, and AustCham. These local team members make up the majority of our staffing profile of the Australian presence in Chengdu.
During this year's Mental Health Week, we asked a mental health clinical psychologist who studied and worked in Australia but is now practicing in Chengdu to facilitate open discussions about the mental health situation in China. While individual situations differ considerably, and generations have their limits, we learnt some unique features about the mental health condition in China. Some elements resonate with the Australian experience but others are surprisingly unique.

RU OK? Day at the Australian Consulate-General, Chengdu. Credit: DFAT
Our efforts in the workplace in Chengdu are aimed at having an informed level of awareness about mental health, detecting early signs of sub-health, looking up resources for advice and support, and seeking help when necessary.
According to the WHO, approximately 54 million Chinese people (over 4 per cent of the population) suffer from depression in 2017, and an additional 41 million suffer from anxiety disorders.
Australia and China share many similarities about mental issues. In both countries, mental disorder carries stigma, leading many people hesitant to talk about how they feel for fear of being ostracised or discriminated against. Most attempt to simply endure through mental distress, possibly finding it difficult to accept that mental health issues may, in fact, be impacting on their well-being. Perhaps they feel they will eventually "shake it off", so see no need to seek professional help. In China, fear of being regarded as "abnormal" (不正常) in a society that tends to be conformist adds to the anxiety.
Changing societal and economic factors have shifted trends in mental health prevalence in China. Traditionally, more women die by suicide than men, in contrast with Australia. But since 2006, the suicide rate of Chinese men began to pass that of women, and the gap continues to widen.
In the past, the suicide rate was highest among rural women with low income who received little education. But with social progress, increased education levels, and interestingly, strict access to pesticide - a previously common way of suicide among women - have shifted the trend. Moreover, reports indicate that more Chinese women than men are more willing to seek help.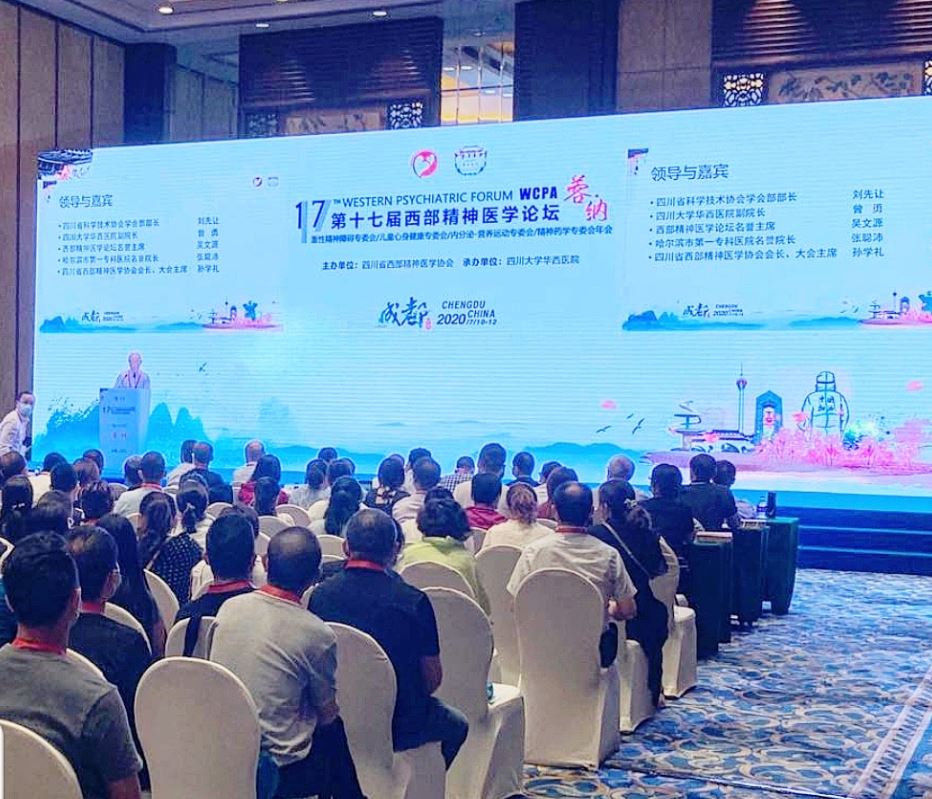 Currently, demand for mental health services outstrips community needs in China. Credit: DFAT
Mounting societal expectations for men to be successful economically, higher standards of self-image, and the assumption that men and boys need to appear strong and in control at all times have put enormous pressure on Chinese men. Their tendency for men to bottle up their problems instead of seeking help, have added to their poor mental health.
A disturbing trend is the rising rate of anxiety and depression among teenagers, especially among girls, those in the last year of high school, and low-income rural students, who are coping with the stress of exams. I was particularly stunned to learn about the phenomenon of "impulse suicide" in China, whereby an individual makes a drastic decision in a heat of the moment to make others regret their treatment of them.
Mental health trends in China and the pressures brought about by COVID-19 have probably led China's National Health Commission to issue guidelines in September this year to implement depression screenings for people susceptible to high stress and anxiety, including teenagers, pregnant and postpartum women, and people with high pressure jobs. A great deal of government resources is now channeled to improving society's wellbeing. The Chinese Government has set a number of targets in the mental health area, including that by 2022, 80 per cent of the population will receive information about measures to prevent depression, and 50 per cent of people with depressive disorder to seek medical advice.
Yet, China does have its own unique advantages in dealing with mental health issues. In addition to a lower suicide rate (9.7 per 100,000 as of 2016, ie, lower than Australia at 11.8 in the same year), most of mental health problems in China tend to be mild compared to the west. Chinese cultural factors such as more regular and expected social and community interaction are important factors for individuals to feel connected.
The Chinese people's ready acceptance of digital technology, especial mobile phones, helps with ready take up of online mental health services, particularly following the outbreak of COVID-19. Online mental health education as well as psychological counseling have been launched digitally, through apps such as WeChat, Tik-Tok, and others across the country.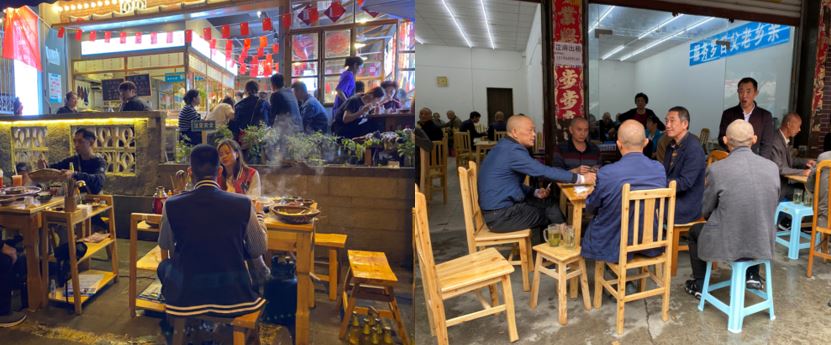 Sharing a meal together with friends is a common way for Chinese people to give and receive social support. Credit: DFAT
That said, the ability of the general public to recognise mental illness and identify appropriate treatment options remains low. For every 100,000 people, China has just over two psychiatrists and around six registered psychiatric nurses. This figure is far below the 13 psychiatrists and 23 registered psychiatric nurses for the same number of residents in high-income countries.
Furthermore, demand for services outstrips supply and huge gaps remain in the abilities of urban and rural Chinese to access mental health services, as all health care services, including for mental health are underdeveloped.
An awareness of the cultural and social context surrounding mental health in China helps us to understand the environment our local colleagues are in. Importantly, it enables us to adopt more culturally appropriate methods to manage mental health issues.
Overall, Australia and China share many similar challenges in providing effective mental healthcare for our citizens. I hope to see increased exchanges and collaboration between Australian and Chinese practitioners in this important sector in the years to come. We will all benefit.
If you or anyone you know needs help, call
Lifeline on 13 11 14, 14
Kids Helpline on 1800 551 800
MensLine Australia on 1300 789 978
Suicide Call Back Service on 1300 659 467
Beyond Blue on 1300 22 46 36
References
Global Health Observatory data depository, who.int, World Health Organization
Depression and anxiety rise among Chinese teens during coronavirus pandemic, by Jill Barshay, The Hechinger Report, 14 September 2020
Mental Health in China: A Tsunami Brewing? Pharmaboardroom.com 1 August 2019
The Mental Healthcare Industry in China, by I-Ting Shelly Lin, china-briefing.com, 12 June 2018
Click here to return to the Australian Consul-General's Blog on Southwest China