Chengdu: the Gem of Southwest China
19 January 2018
A year ago when I arrived in Chengdu, the top hit across China was Chengdu, singer/songwriter Zhao Lei's romantic ode to the city. It occurred to me then that few cities around the world can claim credit to popular songs written solely about them. In the West, cities like New York, Paris and San Francisco come immediately to mind, but for young Chinese, they would hum to the evocative tune of Chengdu.

Colorful lanterns at a boutique hotel in Chengdu
There is something unique and interesting about Chengdu, where the Consulate-General will mark five years of its establishment this year. By any measure, Chengdu is a success story. With 16 million inhabitants, Chengdu beams with confidence. Its GDP, which grows at an average of 8 percent a year, is now in excess of RMB 1 trillion ($195 billion). This makes Chengdu a top 10 city in China, with increasingly sophisticated consumers seeking high quality products.
But despite its strong social and economic development, Chengdu is a surprisingly leisurely-paced city whose residents value the quality of life. It may sound like a contradiction for a buzzing metropolis but somehow, Chengdu manages to pull it off. Chengdu's relaxed and easy-going attitude is evident from the many tea houses where local residents shoot the breeze or play long rounds of mahjong. People go about their lives unhurried, careful to maintain work-life balance, and to enjoy time with family and friends. No wonder Chengdu was rated China's happiest city in 2017.


Chengdu's Taikoo Li shopping district. Credit: Fotor user Fluxray
Chengdu's rapidly expanding yet discerning marketplace means there is large potential for Australia's high quality products and services. The middle class in Sichuan province, of which Chengdu is the capital, is projected to grow from around 11 million in 2017 to about 35 million in 2022. Visitors are often struck by Chengdu's vibrant retail sector, with many international brands securing a presence here. For most of 2017, retail sales in Chengdu increased around 12 per cent. Furthermore, online sales generated RMB 2 trillion in 2017, making Chengdu the fifth largest e-commerce market in China.
Notwithstanding its landlocked position, Sichuan province is well-served by Chengdu's direct flights to around 85 international destinations, including Melbourne and Sydney. The current airport is already the fourth busiest in China, handling 50 million passengers in 2017. But a second airport is now being built, scheduled for completion in 2020. The future will bring even more students and tourists from Sichuan into Australia.

UNSW Innovations, Haymarket HQ and Startupbootcamp Australia (pictured with Consul-General Christopher Lim) each signed MOUs with Chengdu companies in 2017
Chengdu is now one of China's leading innovation hubs. There are growing links between Australia's entrepreneurial start-ups with business and investment partners in Chengdu. The city government has invested considerably in the Chengdu High-Tech Zone as well as the Tianfu New Area to spur development in high tech and science. Central government initiatives such as 'Made in China 2025' are aimed at driving investment and innovation, helping domestic manufacturers move up the value curve.

The healthcare industry is undergoing significant changes as China responds to the needs of a large population with ageing demographics and new health challenges. The Healthy China 2020 strategy encourages the private sector to participate in an integrated health and aged care system that leverages new e-health technologies. This changing landscape creates significant opportunities for Australian companies across the health and aged care supply chain.
Chengdu and the surrounding region's unprecedented levels of urbanisation and investment in infrastructure have fueled their economic transformation. Having among the most livable cities in the world, Australia has world-class technologies and expertise that can help China achieve its ambitions for better urban sustainability.

Catching up with friends and family in a courtyard tea house
As in any market, it is crucial for Australia businesses to research the market, cultivate Chinese partners, understand the regulatory environment and appreciate local culture and customs.
Australian businesses have a range of resources to inform them on doing business in Chengdu. Apart from the Consulate-General in Chengdu, which has a dedicated Austrade office to assist Australian companies, other Australian agencies located here are the Victorian Government Trade and Investment Office, Trade and Investment Queensland, Tourism Australia and Destination NSW.
So if you are looking to do business in a city in China that is well-disposed towards Australia, easy-going and inclusive, you should consider Chengdu. I'm certain that Australia's participation in Chengdu's growth and development will only increase in the years to come.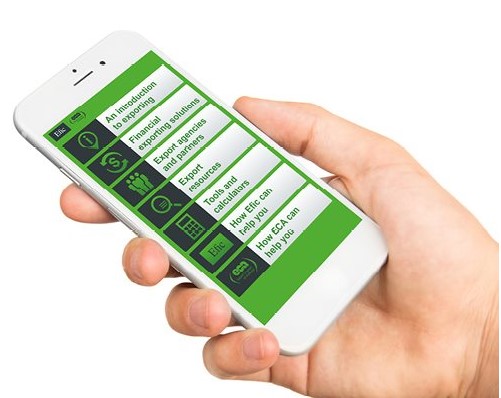 Download the Efic / Export Council of Australia's 'Export Essentials' app here
Click here to return to Australian Consul-General's Blog on Southwest China