Wulong – A serendipitous discovery
30 October 2019

Occasionally, a local government invites the diplomatic corps to visit their town or county to raise awareness and signal interest in working with foreign countries. These visits are always fascinating as they take me somewhere I would never otherwise visit.


Built during the Tang Dynasty, the Tianfu Postal Relay Station at the bottom of Three Natural Bridges was used as a relay station for couriering official documents between the old administrative centres of Fu and Qian in present-day Sichuan and Guizhou provinces. Credit: DFAT

My recent visit to Wulong in the municipality of Chongqing – three hours by car from the city – was remarkable because it is home to extraordinary natural wonders that I had never heard of. The drive from Chongqing included travelling on highways bored through karst limestone mountains and traversing deep, heavily vegetated, gorges. We went through a series of tunnels, one of which was 12.9 kilometres long.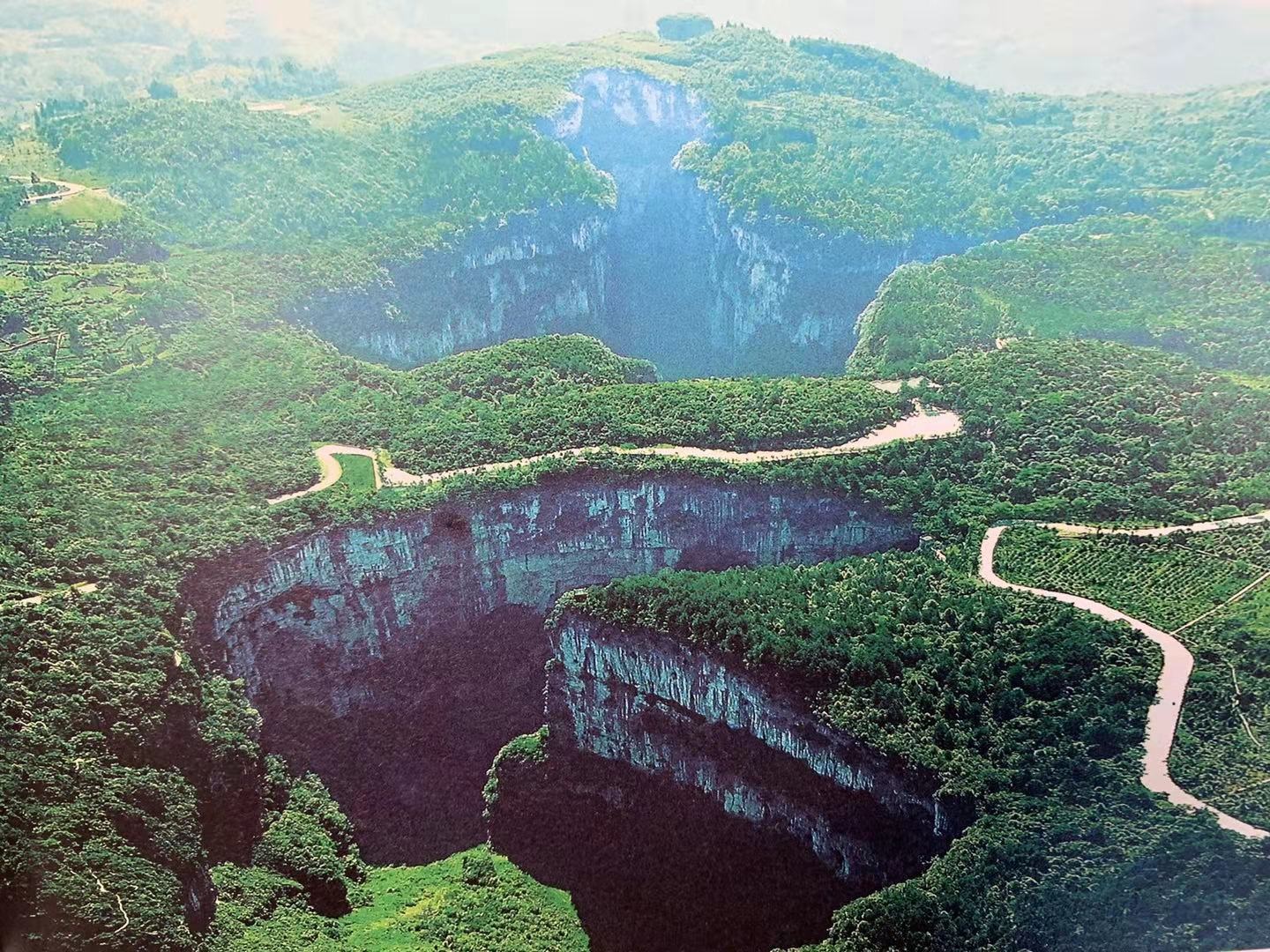 Where erosion has worn away at the land above ground, karst landscapes often feature steep rocky cliffs. Credit: DFAT
Wulong's Three Natural Bridges (天生三桥) may sound innocuous, but they are spectacular natural limestone arches situated in a deep canyon, carved by millennia of flowing water. They sit at the heart of the Wulong Karst landscape. The Wulong Karst is part of the larger
South China Karst
, a UNESCO World Heritage Site, encompassing similar terrain in Guangxi, Guizhou and Yunnan provinces.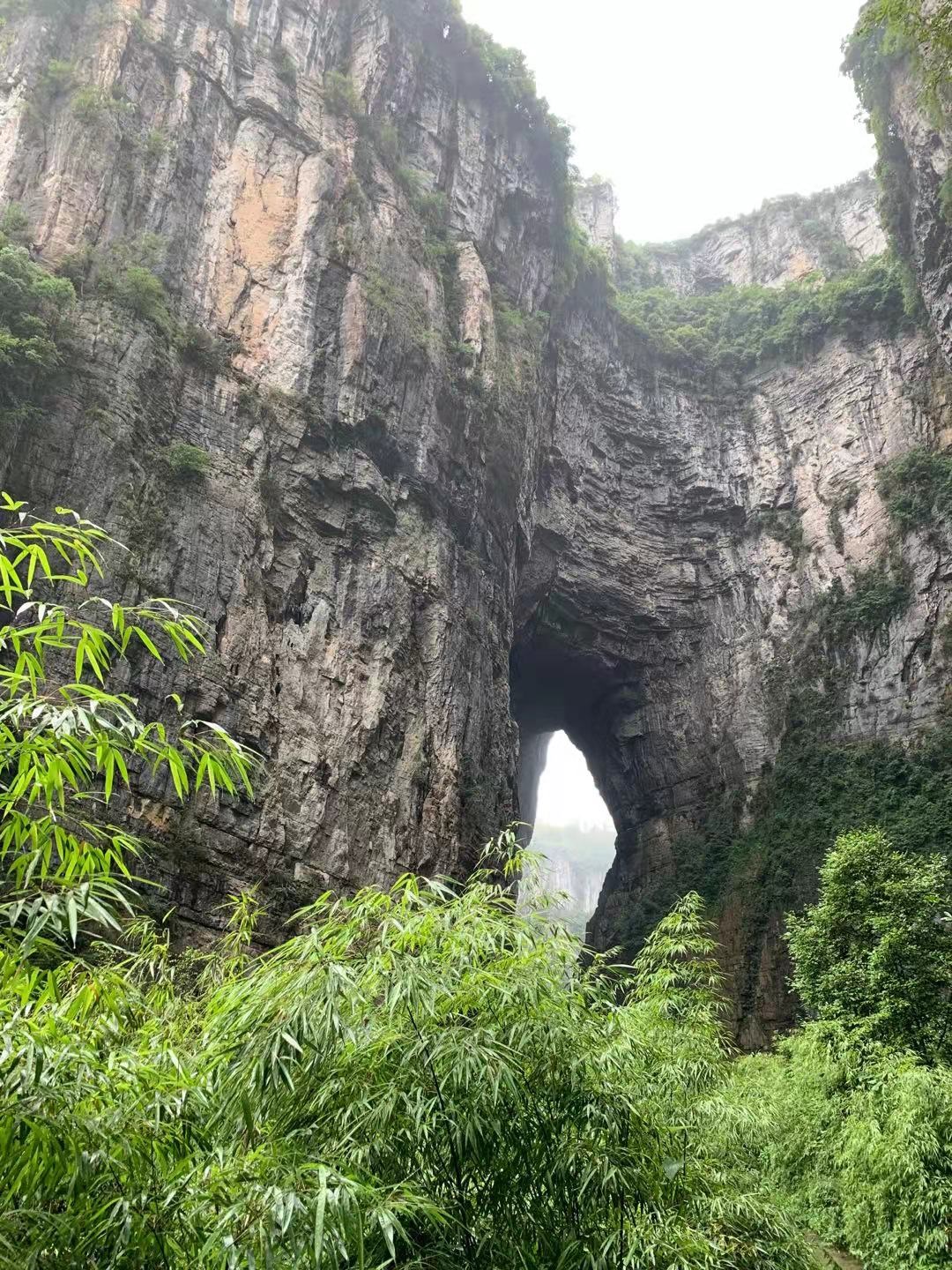 A span of Wulong's Three Natural Bridges (天生三桥). Credit: DFAT
Each limestone arch is stunning, picturesque and unique. The Heavenly Dragon Bridge (天龙桥) rises to a height of 235 metres from the base of the canyon and appears impossibly right-angled, as if built by humans. A few hundred metres away is the Green Dragon Bridge (青龙桥), the tallest of the three. Because of the juxtaposition of the formation against the sun, rainbows often form after rain at its entrance. A short walk away is the Black Dragon Bridge (黑龙桥), probably the most magnificent, featuring a wide main entrance and deep cavern. Looking up at the limestone roof, with its small waterfalls and green growth, it's hard to imagine that up above are acres of productive farmland!
The Wulong Karst may not sound familiar, but many Australians would have seen images of the Three Natural Bridges in the movie "Transformers: Age of Extinction". It was the location for a key a transformer battle. The film brought Wulong international recognition, but it remains better known among Chinese audiences, featuring in the film "Curse of the Golden Flower" by renowned director Zhang Yimou.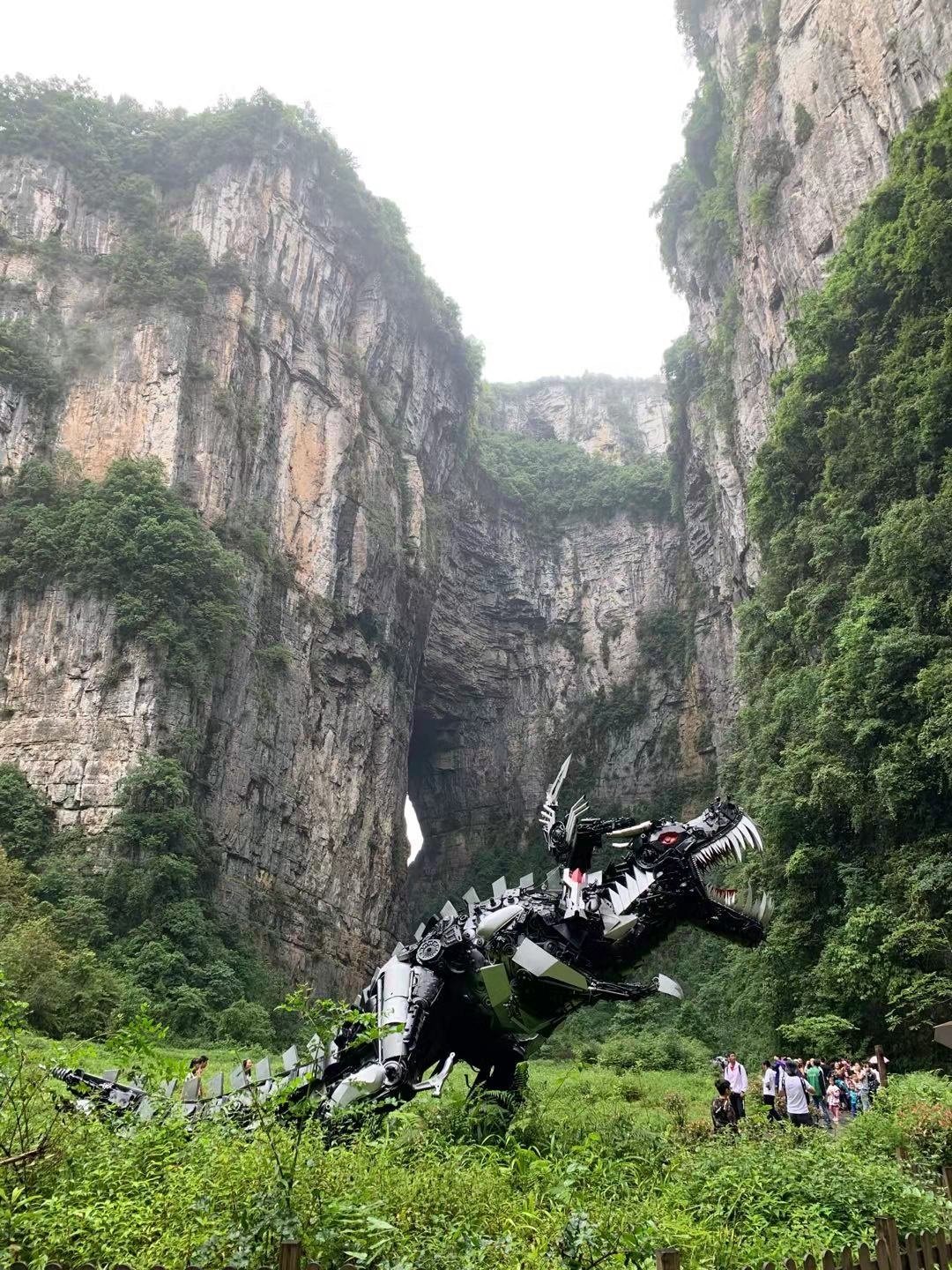 One of the Three Natural Bridges was the location of a key fight scene in "Transformers: Age of Extinction". Credit: DFAT
During the visit, I also reflected on how Australians often name such geographical formations after people, incidents or occasions. Mrs Macquarie's Chair, Port Phillip Bay or Cape Tribulation are obvious examples. Chinese geographical features are rarely named after people, but instead their names often conjure up images, for instance, Rock of a Happy Couple (夫妻石) and Holy Elephant Greeting Guests (圣象迎宾). They may describe a location, such as Heaven Facing Gate (朝天门) and Great Eastern Bridge (东大桥). Sometimes they evoke romantic ideas such as Land of Abundance ("Sichuan province", 天府之国), South of the Clouds ("Yunnan province", 彩云之南), or Precious Sun ("Guiyang city", 贵阳).

Holy Elephant Greeting Guests: Can you see the resemblance? Credit: DFAT

Three Natural Bridges isn't the only attraction in Wulong. At 1,875 metres, the nearby Fairy Mountain Grassland is 1,650 acres of rolling hills and high plateau grasslands – a rare sight in southwest China. It reminded me of Victoria's High Country.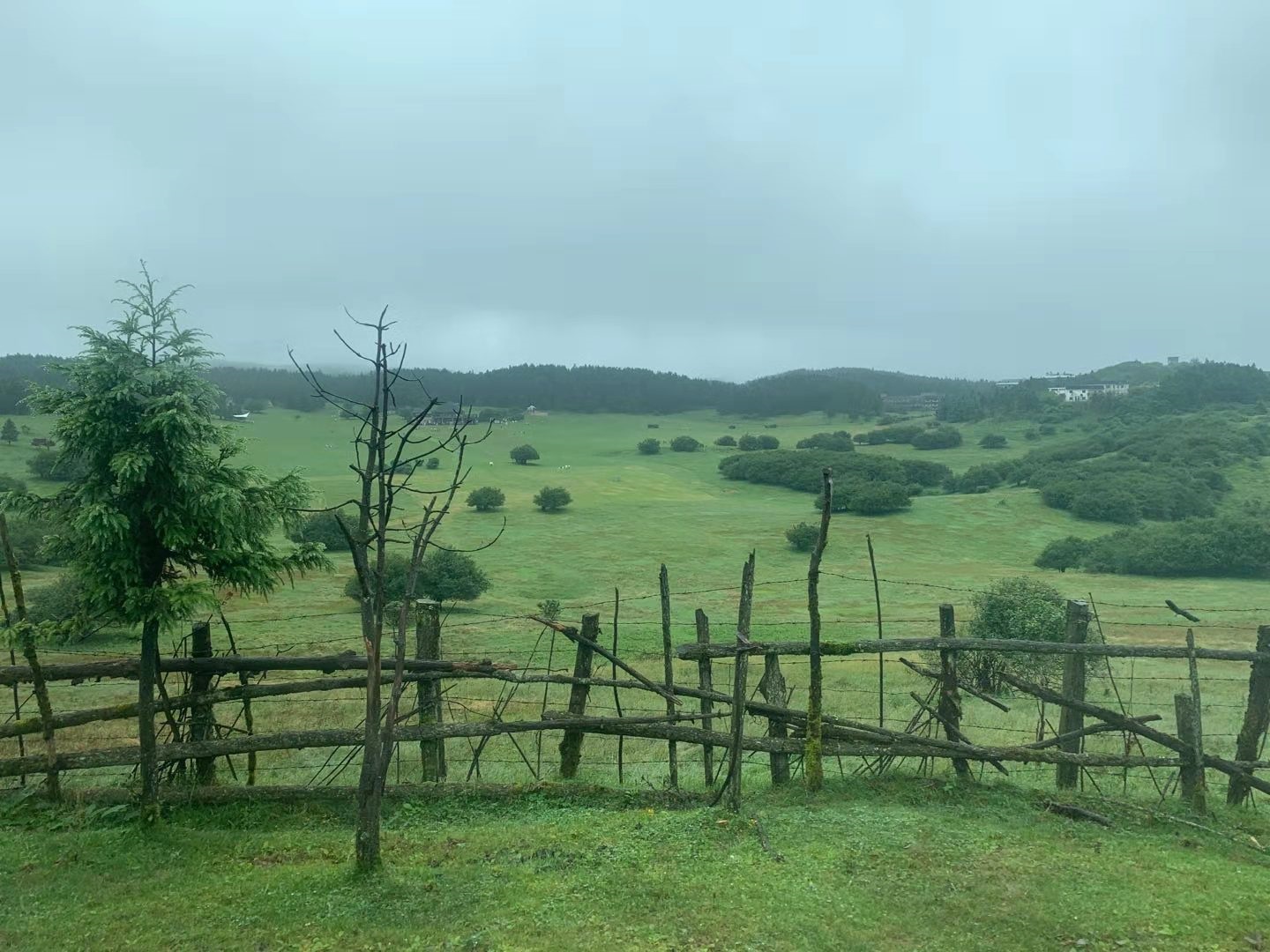 Fairy Mountain Grassland's soils are fertile and highly suitable for agriculture. Credit: DFAT
Imagine my pleasant surprise when local officials told me that around 20 years ago Australian and local business partners brought Australian Merino sheep to Fairy Mountain Grassland to start a sheep farm for wool production. Despite their best efforts and plentiful grass, the venture didn't succeed. While I'm sure it was a major disappointment, I am heartened to know that Australians have tried their best to work with the local community to help build their economy (If you are aware of this project, please contact me as I'd like to hear more about it).


The Furong River is a tributary of the Yangtze River. Credit: DFAT
Wulong today is focused on tourism and entertainment to grow its economy. The Three Natural Bridges and Fairy Mountain Grassland are major draw-cards for Chinese domestic tourists, as is nearby Furong Cave. Wulong has an annual Fairy Mountain Prairie Camping Music Festival which taps into the growth of outdoor music festivals among Chinese millennials. There is also a daily "Impressions of Wulong" performance held at the opening of a gorge, telling the history of Yangtze River boat trackers who worked in teams to guide boats around sandbars and other obstacles in times past.

Rock of a Happy Couple: Can you see the resemblance? Credit: DFAT
From my experience, Wulong is one of the rare places in China where you can feel part of the natural environment without big crowds. And even in this relatively remote part of southwest China, I was able to come across connections with Australia that underscore our longstanding links with China.