A bookstore renaissance
24 December 2019
Our Consulate-General hosts a number of public events each year at bookstores in Chengdu, Chongqing and also Kunming. Whether it be for Australian author readings, alumni get-togethers, photographic or art exhibitions, or seminars on Indigenous culture, we often choose bookstores because they are popular places for locals to come together, especially young people.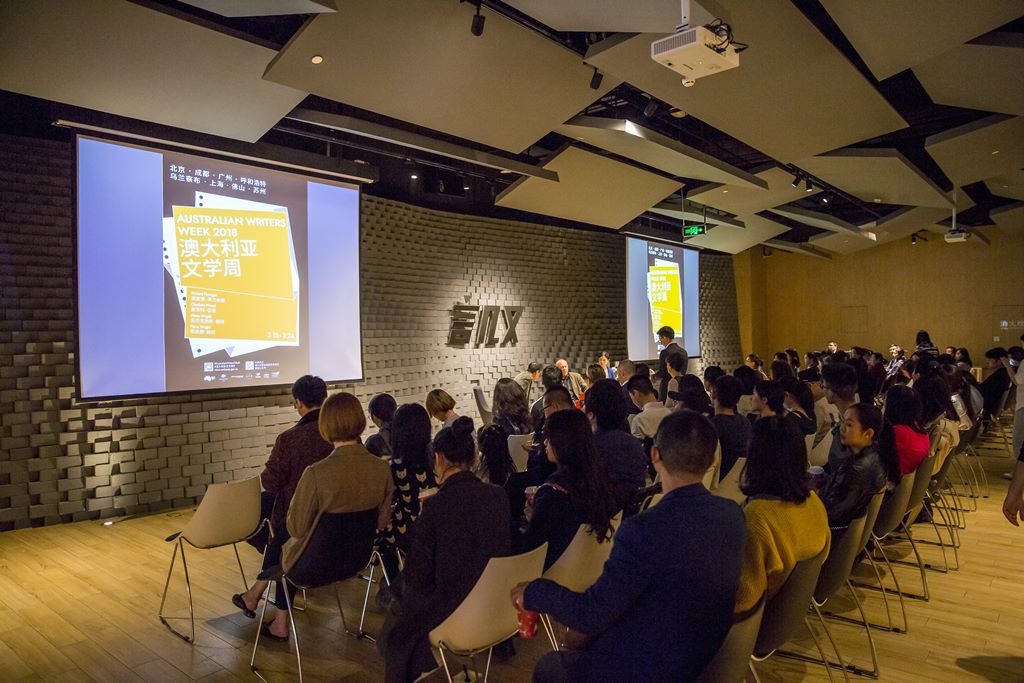 Richard Flanagan gave a series of talks at Yan Ji You bookshop on "Australian Literature in the Global Context of Multiculturalism". Credit: DFAT
What I find pleasantly surprising is that bookstores in Chengdu in particular are experiencing a resurgence, carving out an important role in contemporary Chinese culture. While only up to five years ago, most private bookstores in Chengdu closed down, there is now a blossoming. Today, Chengdu has over 3,500 bookstores, ranking only second to Beijing in the country.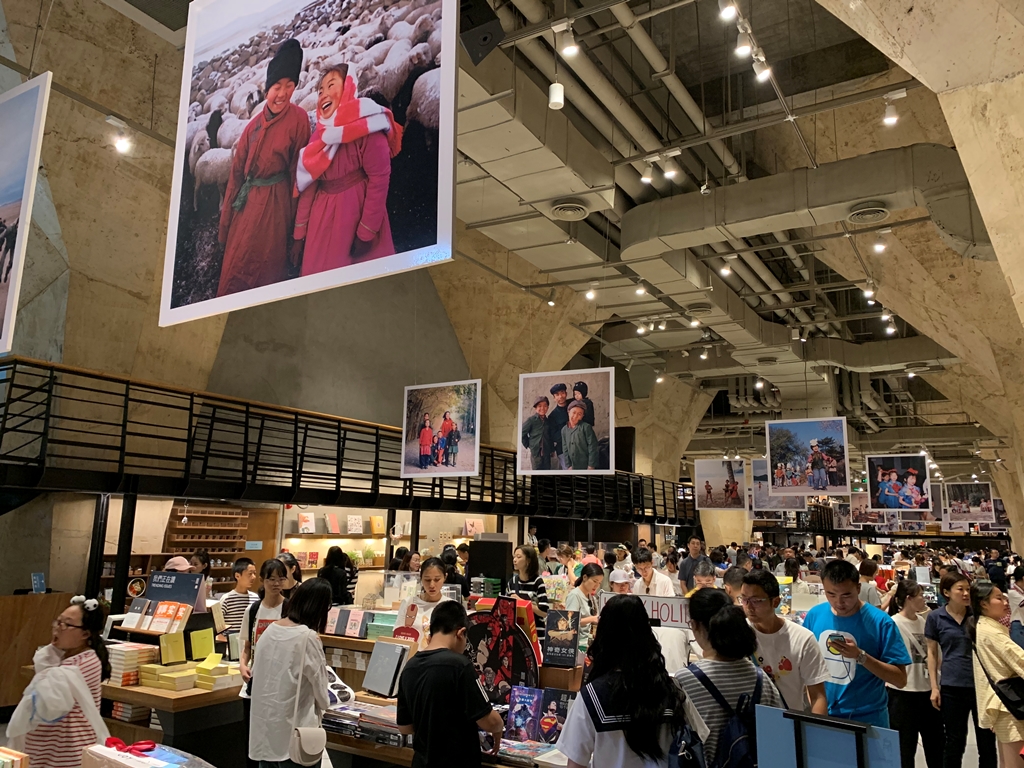 Fangsuo Commune has a temple-like or vault space for books and contemplation next to the famous Dacisi temple. Fangsuo's design was inspired by story of Xuanzhang a monk who traveled to India to seek Buddhist texts. Credit: DFAT
When bookstores in Australia and around the world are struggling to survive because of the allure of e-reading and online book purchasing, bookstores are staging a comeback in Chengdu. And they're doing it in style.
The new breed of bookstores that I've been to in Chengdu and Chongqing are not only a place to buy and read books, they are spectacular destinations in their own right. Their inevitably stunning designs give you a fantasy-like experience, similar to how books can transport you to another world.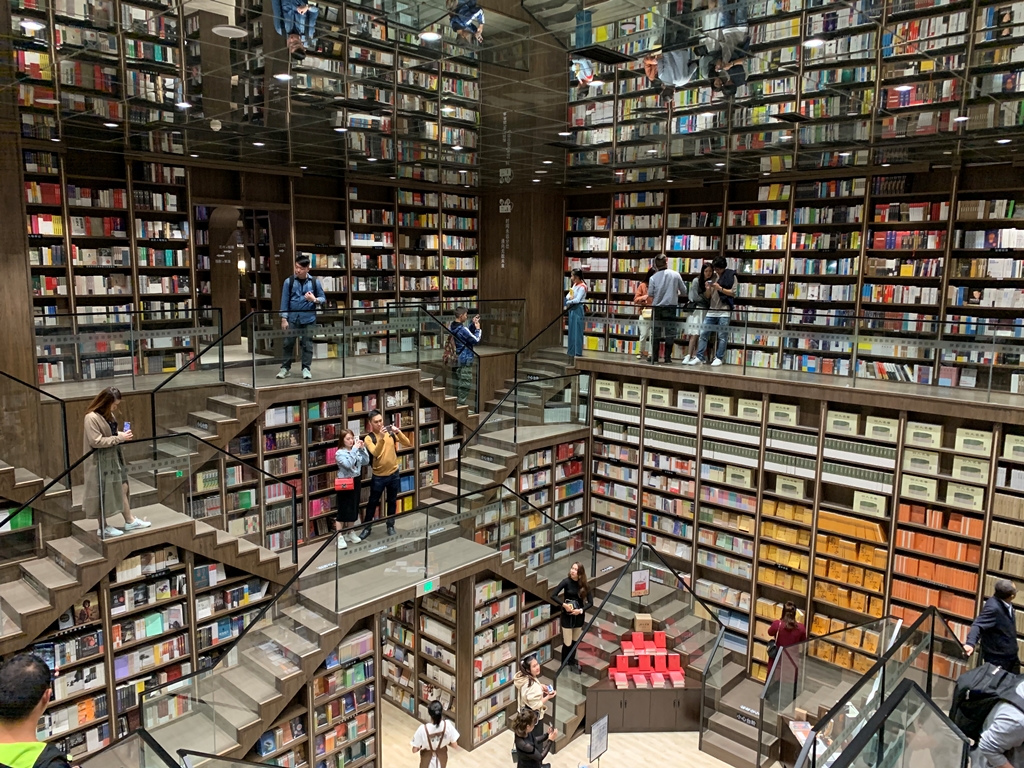 Zhongshuge bookshop in Chongqing looks like a three-dimensional version of Escher's illusionary stairs, but actually pays homage to hilly Chongqing's steep stairs.
Credit: DFAT
I believe there are a number of reasons for a bookstore renaissance, in addition to the government's incentives to foster reading through establishing more bookstores.
A key factor is that these new bookstores are able to capture the imagination of modern, young Chinese middle class in search of greater knowledge and understanding, a richer life experience, and take a break from the daily grind of a busy, digital-driven, fast-paced existence.
A corner of Yan Ji You bookshop to spend Sunday afternoon. Credit: DFAT
Most of these bookstores sell more than books – stationery, gifts, cultural products and designer clothes are often part of the offering. They often have plenty of room to sit and read, exhibition spaces, and cafes. Yan Ji You even has a restaurant.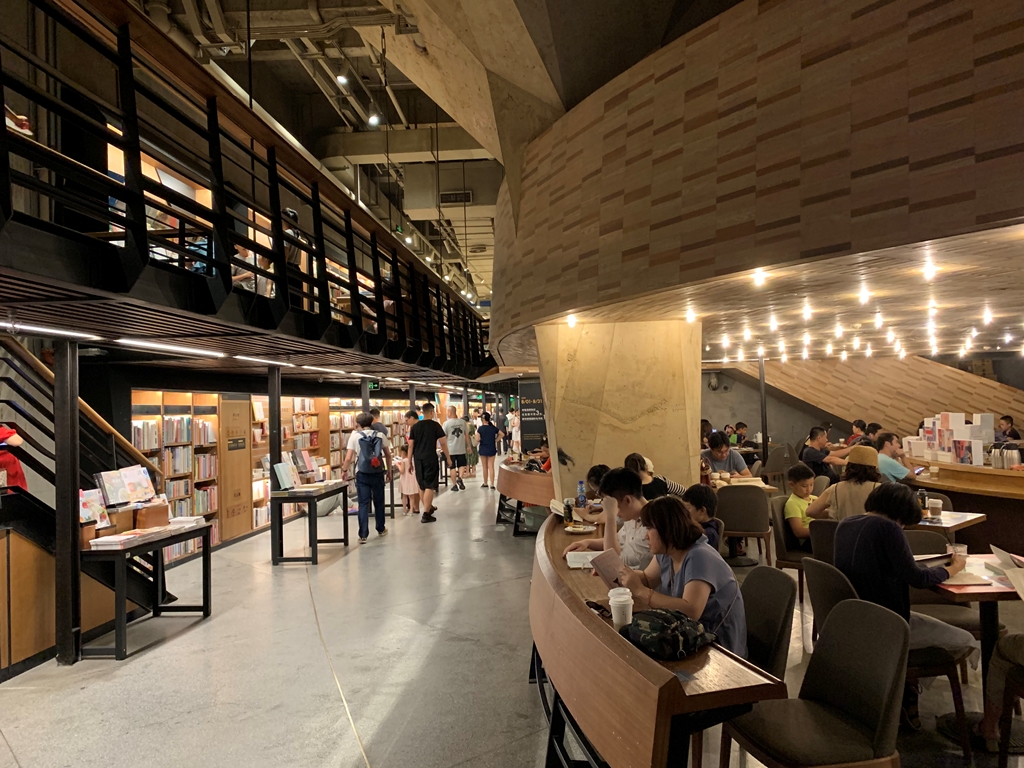 Enjoy a cup of coffee with friends or work contacts at the café in Fangsuo Commune. Credit: DFAT
Bookstores are occupying an important position in modern life in China. They provide comfortable, nurturing places of refuge, contemplation, creativity and imagination. They serve a number of social functions, such as providing a place for parents to take their children to cultivate reading habits, knowledge sharing through book readings, art to be displayed, and the promotion of local culture and identity through merchandising and branding. They play a community-building role, bringing busy people together.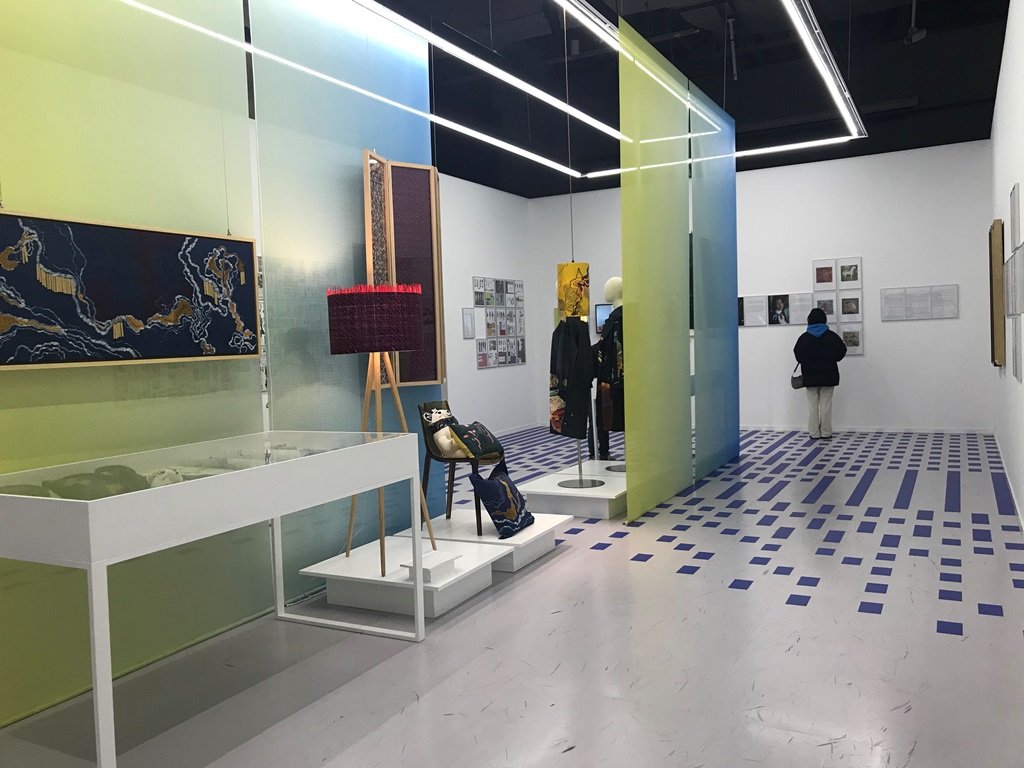 An intangible cultural heritage revitalization exhibit at Fangsuo Commune. Credit: DFAT
Chengdu's laid-back lifestyle lends itself to bookstore culture. In the same way as you'd see people lingering in teahouses across the city, you'd also see many hanging out in bookstores.
Another factor is the region's deep, historical appreciation of the printed word. Near where I live is the old Ziku Tower, a burning tower once used for burning inscribed parchment. As the printed word was revered, any unwanted inscribed paper was disposed respectful in this ornately built tower. I believe this respect for the printed word still remains in contemporary Chengdu, and is a reason for the city's love for bookstores.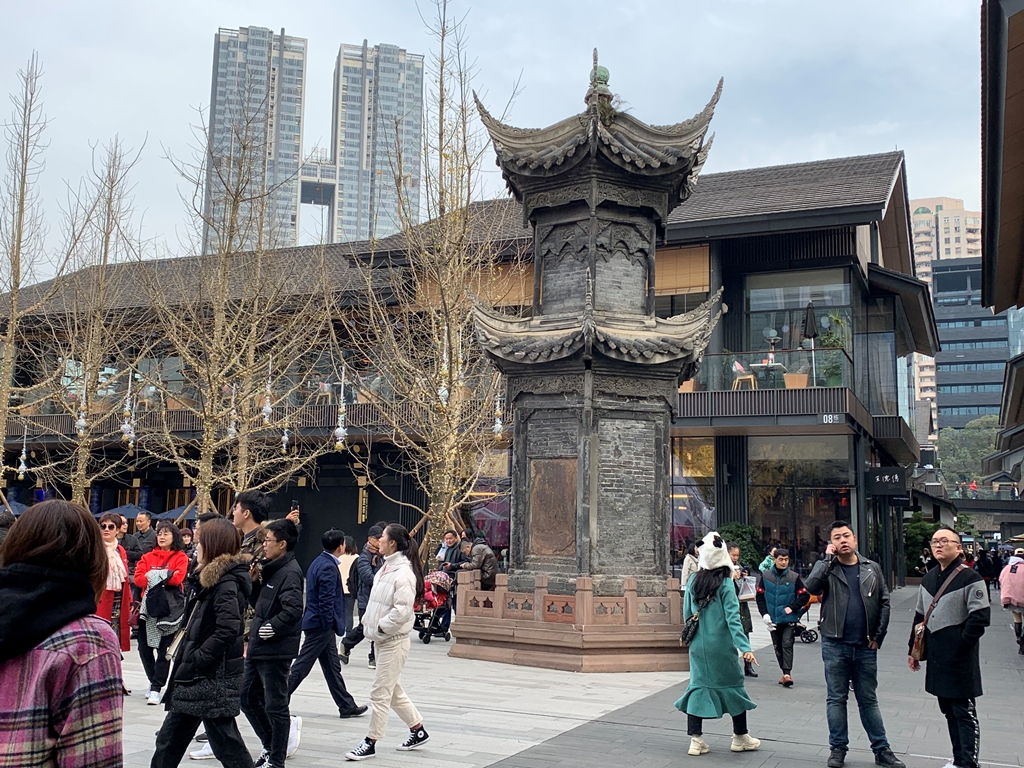 Ziku Tower near Daci Temple in downtown Chengdu. Credit: DFAT
The bookstore phenomenon in Chengdu has started to make an impact on the bookstore industry worldwide. Chengudu hosts the International Bookstore Forum at Fangsuo Commune every year, with the view to encourage small and medium independent bookstores around the world to share their experiences, and provide mutual support. Australian booksellers such as Fiona Stager of Avid Reader and Where the Wild Things Are, Joel Becker of the Australian Booksellers Association, and Suzy Wilson from Riverbend Books have all participated.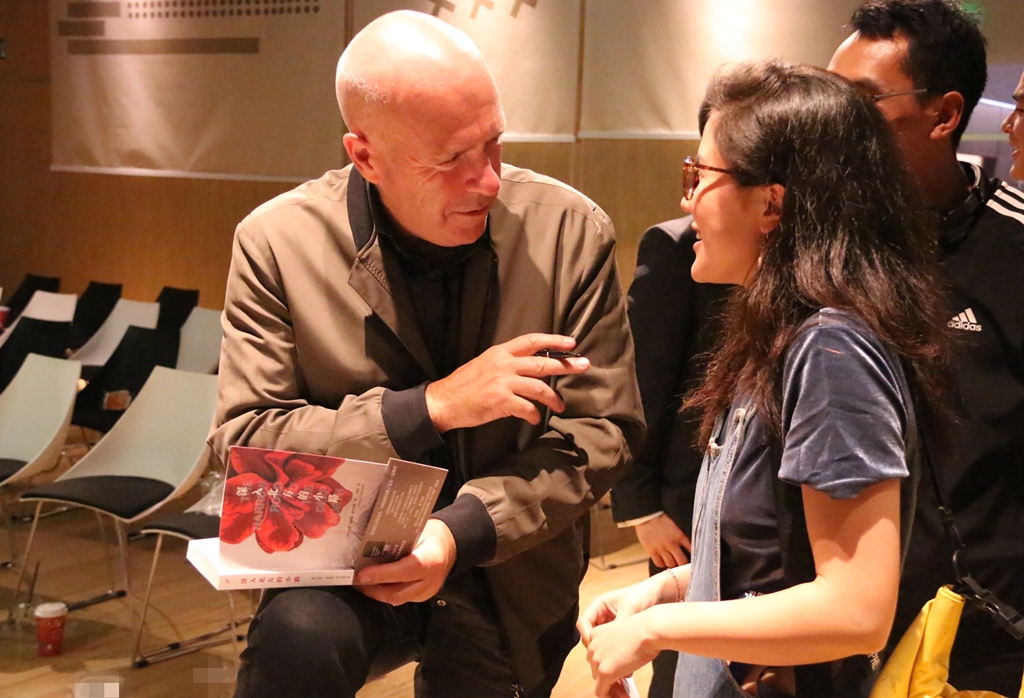 Australian author Richard Flanagan signing his book The Narrow Road to the Deep North at Yan Ji You, after giving a talking about Humanity, History and Writing.
Credit: DFAT
Now is an exciting time in the bookstore industry in Chengdu and Chongqing. There is an extraordinary amount of creativity, experimentation and dedication in designing and maintaining bookstores. It'll be wonderful to see more Australian authors, and those interested in reading and the bookstore industry to come here to exchange ideas and explore opportunities for collaboration. Given that an average Chinese person reads five books a year, while an Australian reader reads over 10, there is enormous potential for growth in the bookstore industry here.
Pulitzer Prize-winning Australian and former journalist Geraldine Brooks captivated audiences at Fangsuo bookstore in Chengdu in 2017 on the concept of "home", her experiences as a war correspondent and the power of language. Credit: DFAT
Click here to return to the Australian Consul-General's Blog on Southwest China