China's social media explosion: Not just WeChat anymore
10 July 2018
China's social media space is a highly dynamic and fiercely competitive marketplace. You may have seen from my last blog that the WeChat social media platform has taken China by storm. But WeChat is just one – albeit a major one – of China's new social media titans.
The app that most Australians can relate to is probably Weibo. In many ways, Weibo looks and feels like Twitter, where members can post status updates, as well as photos, short videos and web links. The text limit for Weibo used to be 140 characters. This has been now been removed, but users continue to keep their Weibo messages as short as possible. Weibo has around 411 million daily users. Many organisations have official accounts on Weibo, including the Australian Embassy in Beijing (check it out here).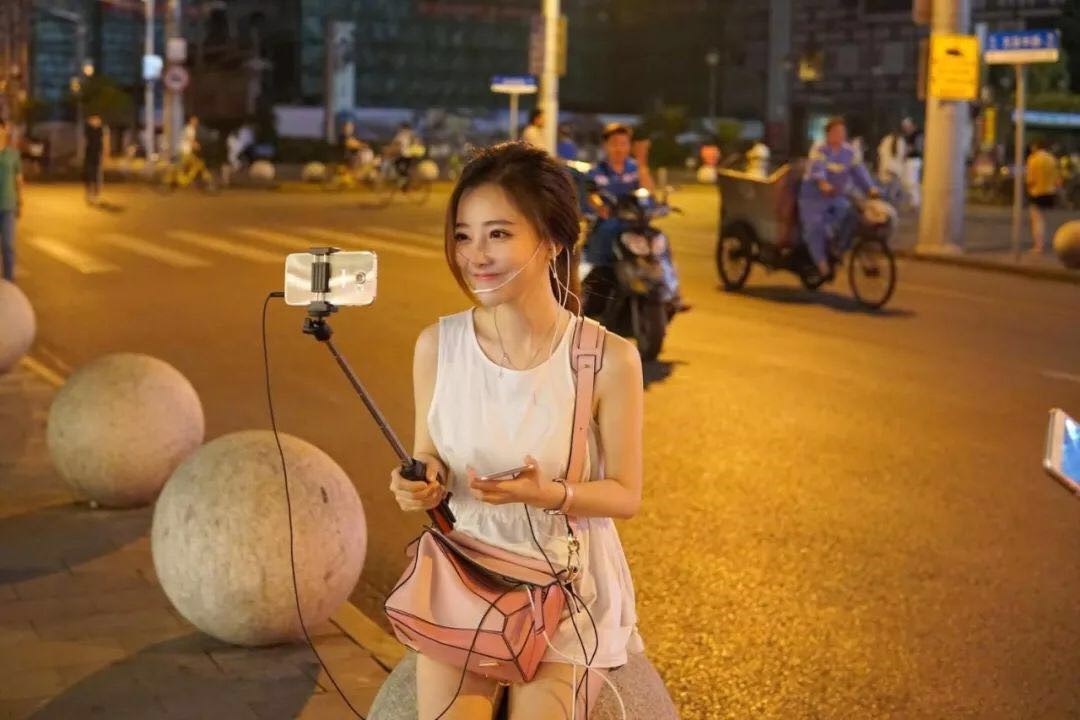 "All the world's a stage, and all the men and women merely players"
For selfie-lovers in China one of the most popular apps is MeituPic. It is a photo editing app that enables users to retouch photos of themselves by smoothing and lightening skin tones, removing the appearance of dark circles under the eyes, and even slimming the face and making subjects look taller in pictures. MeituPic has some fierce competitors in China, such as Pitu and Chengdu-based Camera360.
Short videos are the latest obsession in China. The main apps that host short videos – generally lasting around 15 seconds – include Kuaishou, Huoshan, and Douyin (or Tik Tok in other countries). At the end of 2017, there were nearly 580 million online short video viewers. A key advantage of this format is that the videos are easy to upload. Content could be anything from cooking, looking after pets, singing, telling jokes, sharing health tips and storytelling. Apart from ordinary people posting short videos, this format has attracted the Chinese government and media to post their own videos as an outreach channel. Short video apps are also being utilized as a tool for promotion, including tourism. Postings by app users on Douyin about attractions and food offerings in the south-western megacity of Chongqing is believed to have been instrumental in sparking a 30 percent increase in tourist visits during this year's May Day long weekend.

This video, like many on Douyin, has more than five million likes
The tremendous growth of livestreaming apps is another phenomenon in Chinese social media. Initially, the main users were celebrities' livestreaming to their fans, but now it is ordinary people who are the stars. Livestreaming enables people with talent, or something to say, to rise above the crowd and be seen and heard whether it be through jokes, pranks, singing, dancing, cooking, eating or just lounging around. It has become an important outlet for creative expression, particularly among China's youth.

Fengtimo has 24.58 million followers on Douyin
Douyu, Momo, and Maopai are some of the more popular platforms supporting livestreaming. Apps such as Weibo and WeChat are also in the game. I don't think there are any major online news services that don't have livestreaming as part of their product offering. By the end of 2017, China had 422 million active users of live streaming services.
Like short videos, live streaming is not only a channel for self-expression and a means to boost social status, it also has potential monetary rewards: viewers are invited to shower the presenters with gifts or money; many oblige. In return for these gifts, presenters will often acknowledge the viewers, a transaction that heightens the viewers' sense of connection with their favoured presenter. Talent scouts and even venture capitalists in China also follow these livestreaming accounts looking to net the next big star or concept.


Pose like a (social media) star in front of Chengdu's pop-up "internet celebrity wall"
The line between short videos and livestreaming can be blurred as apps often offer both. I believe that for many Chinese people these two features offer an inexpensive way to be entertained, especially during short periods when they are on the go or waiting for a train, and to feel connected with their virtual friends.
It would be remiss of me not to mention the mainstay of mobile apps in China: the hugely popular e-commerce platforms of Taobao and JD.com, among others. These apps are so popular that many Chinese buy fruit and vegetables, not just clothes and IT products, online.
But have you heard that the e-commerce platform that has gone viral in the past few months is Pinduoduo? It is basically group buying through the mobile internet, using WeChat as a platform. WeChat users form groups to purchase products, including groceries, at low prices, often directly from the source, rather than through middlemen. A key allure of Pinduoduo is that it marries two strong human desires: for social interaction, and to obtain a good deal! By encouraging friends to be part of the group purchase users can get even greater discounts. This fast-growing app now has 300 million users. This remains behind market leaders Taobao and JD, but Pinduoduo has achieved greater penetration rates than its rivals in lower-tier cities, such as those in southwest China.

China's heartland gives rise to a new e-commerce titan. Source: Quartz (link)
There is much more to the incredibly crowded social media space in China than what I have been able to describe here. The environment is particularly dynamic. I feel that often I have only just become familiar with an app when I discover that many Chinese social media users have already moved on. Sometimes the app itself has changed and is now engaging users in a different way, or sometimes Chinese social media users at large have been captured by a particular zeitgeist and are now obsessed with completely new platforms. Such is the rapid nature of change in China's social media landscape.
Note: Mention in this blog about various technology and social media companies doesn't imply support of them or their products. The intent of this blog is to provide a glimpse into the fast moving mobile social media space in China.
Click here to return to Australian Consul-General's Blog on Southwest China