Chongqing: A Booming Mega City in the Interior
5 December 2017
One of the biggest cities in the world, with over 30 million people, Chongqing is an exciting metropolis. Few places in China, or anywhere else can claim an annual GDP growth rate of at least 10 percent for well over a decade. For me, Chongqing is rather like a small province, with a core city of over 8 million people. Economic growth began to take off spectacularly since Chongqing became its own municipality, separate from Sichuan province in 1997.
With a history stretching 3,000 years, Chongqing has been an important political, economic and strategic centre in China's west. It is known as "mountain city" owing to its rugged terrain and steep gorges. The rest of the country also calls it one of China's four "furnaces" as it becomes hot and humid in summer. The Yangtze River starts here and winds through the municipality and makes its way towards Shanghai on the eastern seaboard more than 1,600 kilometres away.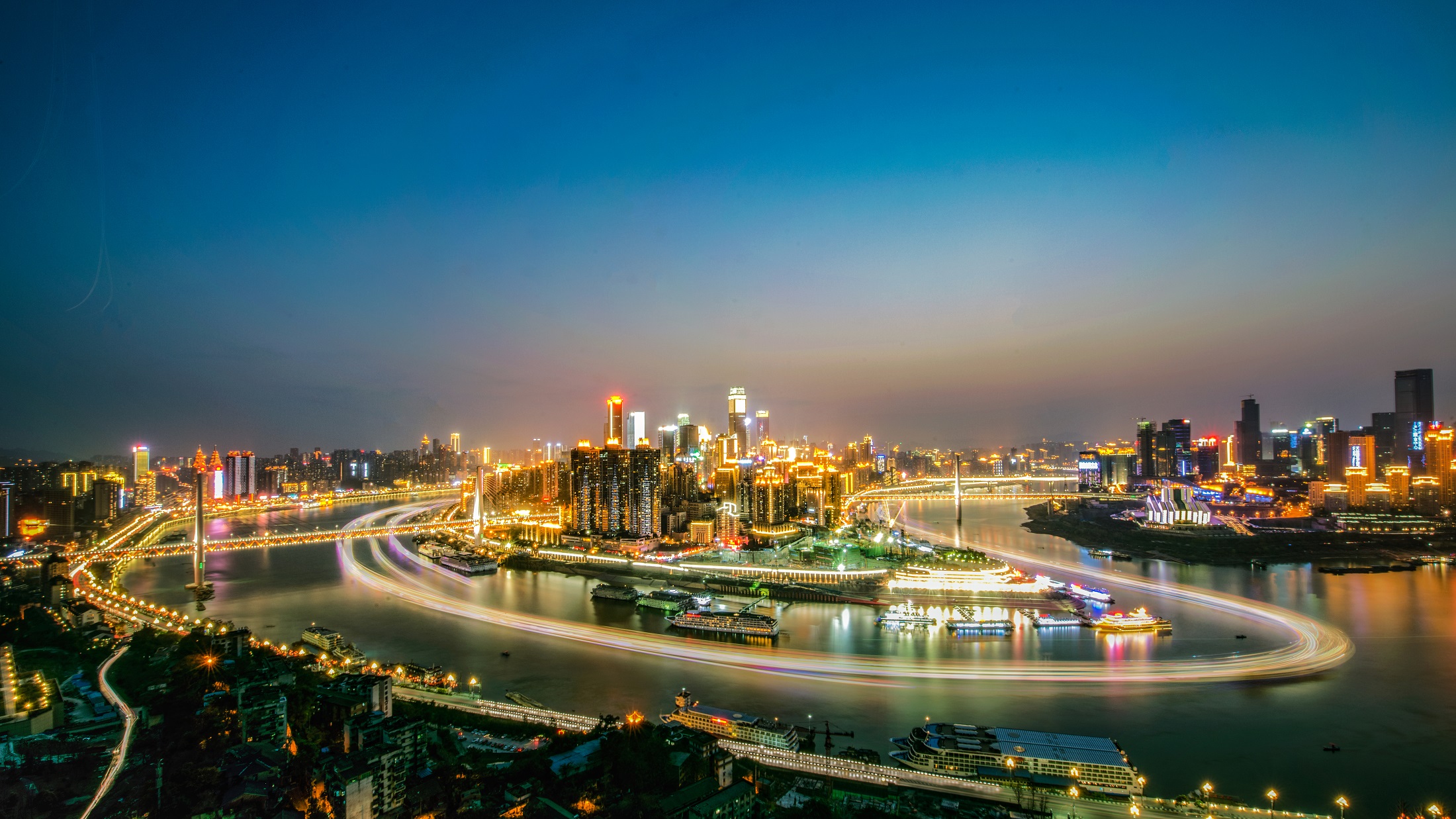 Chongqing is the biggest city in the upper reach of the Yangtze River
The Chinese Government has designated Chongqing as a key hub in western China, making it a bridgehead for economic development in the vast interior. As a result, Chongqing has benefited from Beijing's policies such as the Go West strategy, the Chongqing Liangjiang New Area, the Yangtze River Economic Belt, the Belt and Road Initiative and the Chengdu-Chongqing Cities Cluster Development Strategy, as well as the establishment of a Chongqing Pilot Free Trade Zone.
Chongqing is China's biggest producer of automobiles with an annual production of over 3 million vehicles in 2016. It also produced more than 8 million motorcycles. Incredibly, Chongqing produced 58 million laptops – one third of the world's production in 2016. It also produced 280 million mobile phones that year, which was 15 per cent of China's total mobile phone production.
Chongqing has a special historical link to Australia – it was where we established our first diplomatic mission in China from 1941 to 1945 (see my blog of 1 September), as we began to formulate our own foreign and trade policy. At that time, our Legation in Chongqing was our third overseas mission, indicating how important China was to Australia even then, as we navigated a foreign policy that was distinct from the Britain.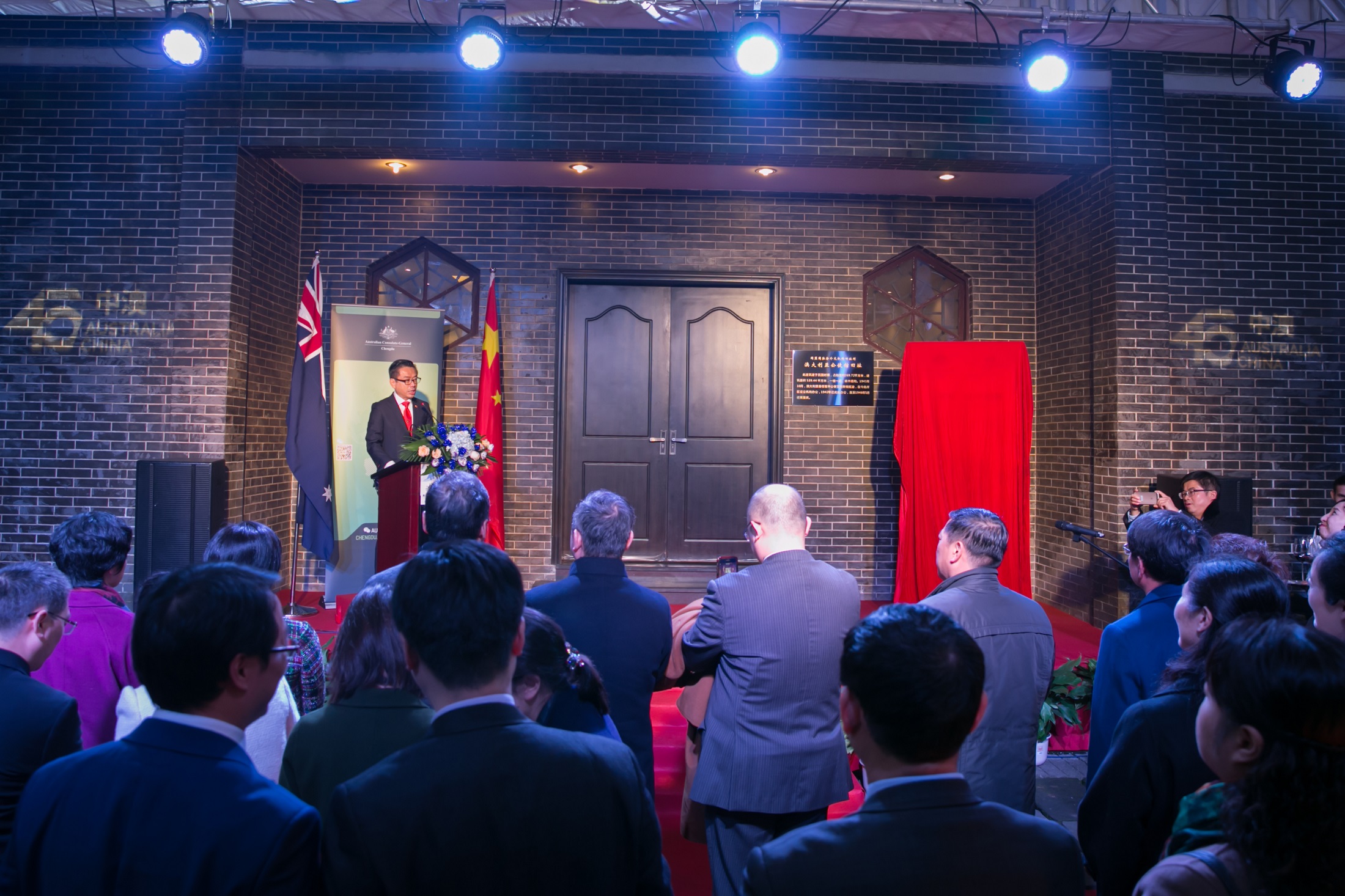 Consul-General Christopher Lim hosting a reception to celebrate the 45th anniversary of Australia-China diplomatic relations at the old Australian Legation building in Chongqing
Today, Chongqing has become an increasingly important trading and investment partner for Australia, and a rapid growing source of tourists and students. As you find Sichuan restaurants popping up across Australia, remember that Chongqing is the origin of the famous fiery dining experience – the Chongqing hotpot!
Australian goods and services in demand
But in what areas would Australians find business opportunities in this huge and fast growing city? Naturally, our food and beverage products are highly sought after here. For example, our beef is considered the best quality for hotpot, our infant formula from Australia continues to do very well amidst strong competition, and of course our high quality wine is catching on quickly among Chongqing's growing middle class. But there are also companies such as Eastern Elevators that has made progress in Chongqing. The company manufactures and distributes high-tech commercial lifts throughout China and beyond, and has recently launched an intelligent parking system. Also, what is not obvious to most of us is our large exports of iron ore, which constitutes our biggest merchandise export to Chongqing.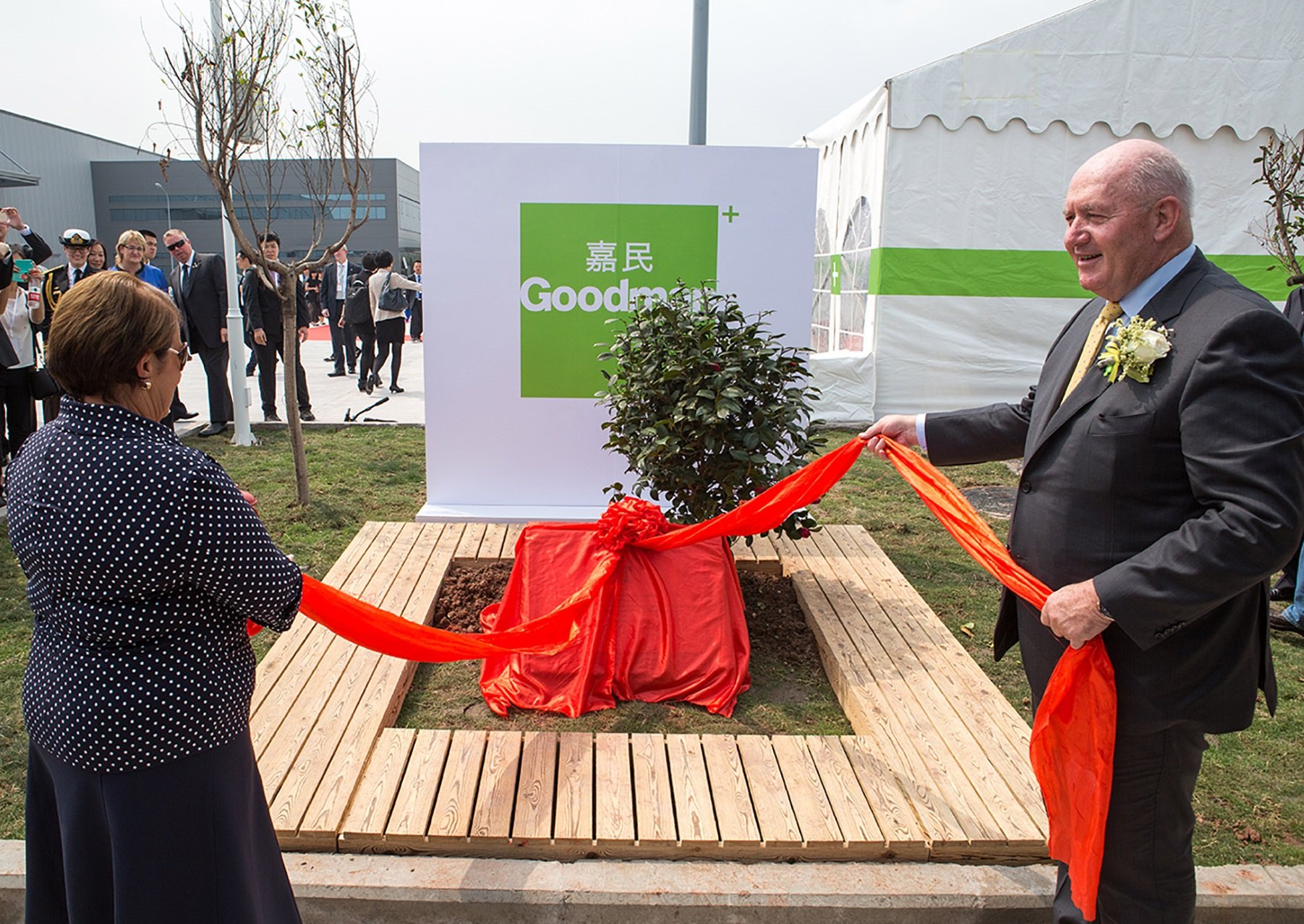 Governor-General Sir Peter Cosgrove and Lady Cosgrove opening Goodman's Chongqing Jiangbei Airport Logistics Park
The services sector has grown by leaps and bounds. Tourism has benefitted with direct flights from Chongqing to Sydney and Melbourne, taking place five days a week. Australian logistics and real estate company Goodman has five warehousing facilities in Chongqing, taking advantage of its role as a river, air, rail and road transportation hub. Goodman's clients include online giants such as Alibaba and JD.com. Education continues to be an area of huge potential for Australia, where a number of higher and vocational education providers have made considerable contributions (see my separate blog here).
So if you're thinking of doing business in China, Chongqing may well be your market. And if you're a student or tourist, Chongqing offers a fascinating window into China's economic development in the rapidly growing inland provinces.